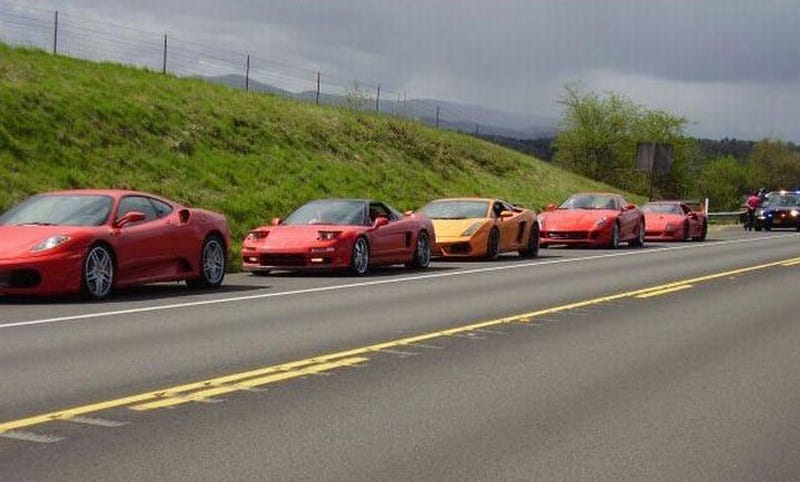 Yesterday, we told you about the Canadian cop unable to nab just one Ferrari. Today, we have the story of an Oregon Trooper who nabbed five Canadian exotic car owners. By himself. At once.
Senior Trooper David Peterson got a call yesterday morning about a series of exotic cars speeding down Highway 18. He set up on the side of the road and watched as a Lamborghini, an NSX and four Ferraris passed him at a high rate of speed. Equipped with his Dodge Charger, Peterson caught up and apprehended them all. Simultaneously.
One of the drivers was from Washington State and the rest were Canadians, who were likely felled by their notorious courtesy and respect for authority. They even offered to tell the Trooper about the other 15 vehicles driving around as part of an annual drive.
Jeff, who tipped us off to this story, points out this means he let 15 vehicles get way. We find this excuse to be typical Canadian smoke-and-mirrors.