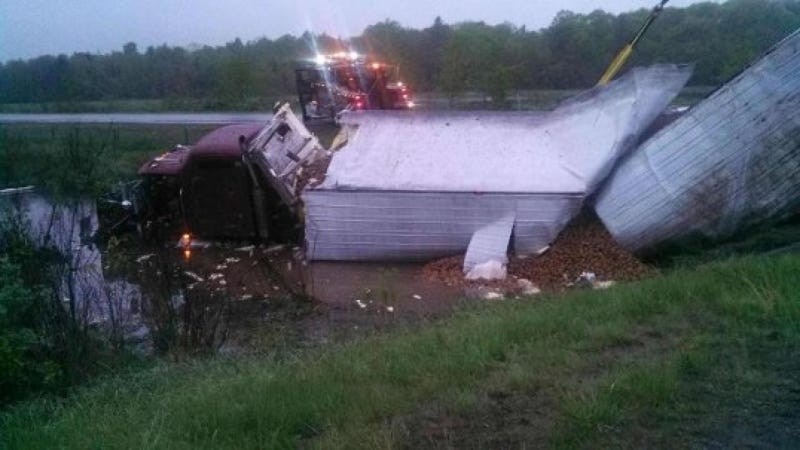 A trucker is telling Maine State Police he was trying avoid a moose when he put his potato-hauling semi-truck into the ditch, splitting the cargo box and starting an impromptu potato farm on the side of Interstate 295. He got off with minor leg injuries.
Hat tip to 505Turbeaux, images from Maine State Police
Truck Yeah
The trucks are good!