If you need to travel long distances with a pet, the only real option you have is to fly it with you. Unfortunately, sometimes this might not be the safest option for your animal.
Fifty-three animals died on United flights between January 2012 and February 2017, reports USA Today, citing data from the Transportation Department's Air Travel Consumer Report. A total of 136 animals died in total on all flights across all airlines in that given period of time.
Simon, the three-foot continental giant rabbit that died in the cargo hold of a United Airlines flight this week, wasn't counted in the report.
Simon's death isn't the first widely publicized United Airlines pet death. In 2012, a healthy two-year-old golden retriever named Bea died on a United Airlines flight from apparent heatstroke.
G/O Media may get a commission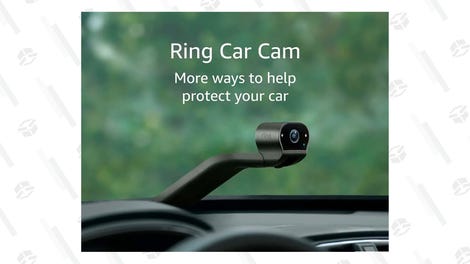 The USA Today story notes that animal deaths that occur onboard don't always mean that the airline was negligent, however. Of the four deaths that happened on United flights in January, a cat and a dog died of health abnormalities and two geckos that were found dead didn't undergo medical examinations.
That doesn't make it any less shitty when it happens, though. A dryly headlined article from SF Weekly, "Raining Cats and Dogs: Matt Saincome Investigates the Airline Industry's Woeful Record of Protecting Pets in Flight" explored how animals were treated when being transported.
It's been a rough few weeks for United Airlines.
Clarification: To put these numbers into perspective, the department also included data regarding how many animals suffered injury or death out of total transported.
From the story:
During 2016, when United transported 109,149 animals, it had incidents of deaths or injuries in 2.11 out of every 10,000 animals, according the department. Hawaiian Airlines, which transported only 7,518 animals, had a higher rate of 3.99 deaths or injuries out of every 10,000 animals.

During 2015, when United transported 97,156 animals, it had 2.37 incidents per 10,000 animals, according to the department. Envoy Air, which transported only 1,673 animals, had 5.98 incidents per 10,000 animals.
In 2010 and 2011, Delta had the had the highest number of animal deaths aboard an aircraft. Since then, that figure has dropped to "1.23 incidents out of every 10,000 animals."