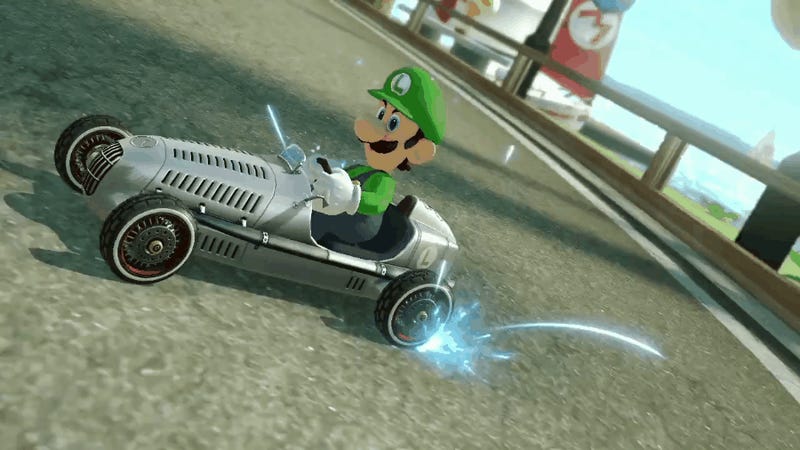 Were you so jazzed about being able to drive a Mercedes-Benz GLA in Mario Kart 8? What's that? No, because it was a GLA? Okay, try some Mercedes-Benzes that are kickass and not just lame grocery-getters.
It turns out the Mercedes downloadable content in the new racing game actually includes two vastly more fun and interesting cars than the GLA crossover: a 1934 W25 Silver Arrow race car and a 1957 300 SL Roadster.
I know some folks may think the Mercedes DLC is gross, and maybe injecting such blatant real-world product placement into such a cartoony game is. But these cars are great and I think adding them to the game is a nice touch for enthusiasts. Luigi in a Silver Arrow just makes me happy.
Here are some other Benzes I'd like to see in Mario Kart: the 190E 2.3-16 Cosworth, the "Red Pig" 300SEL 6.3, the AMG Hammer, the last E63 AMG wagon, the SLS AMG... basically, there's a lot to choose from. Get on it, Nintendo and Mercedes!
Hat tip to Kat!