Good morning! Welcome to The Morning Shift, your roundup of the auto news you crave, all in one place every weekday morning. Here are the important stories you need to know.
1st Gear: It Is You Who Is Doing Ze Cheating Now, Ja?
Volkswagen's Dieselgate scandal has resulted in alleged incidents of cheating or bending emissions rules from other automakers, though none of them have been as widespread or egregious as what VW did.
Now, German magazine WirtschaftsWoche reports that the country's government, perhaps suffering a black eye over its largest automaker's cheating, is pointing the finger at Fiat Chrysler's 2.0-liter diesel engine as well. Via Reuters:
The German Transport Ministry sent a letter to the commission, which is the EU's executive arm, in late August in which it said tests had found evidence that Fiat Chrysler had illegally used a device to switch off exhaust treatment systems, WirtschaftsWoche said.

In addition, the tests found a "special nitrogen oxide catalyst which is being switched off after a few cleaning cycles," the magazine said. The affected vehicles are the Fiat 500X and Jeep Renegade small SUVs, both platform siblings, along with the Fiat Doblo car-derived van. The engine in question is Fiat's latest 2.0-liter diesel.

In May, German Transport Minister Alexander Dobrindt criticized Fiat Chrysler for not showing up for a meeting to discuss emissions irregularities of its diesel vehicles. Italian Transport Minister Graziano Delrio said in June that Fiat diesel engines had been tested and found to comply with emissions regulations.
G/O Media may get a commission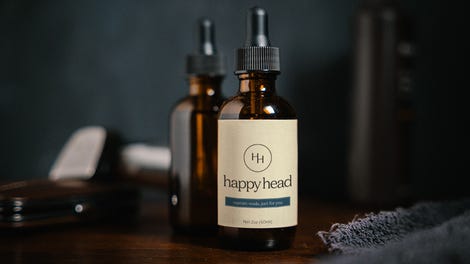 Who's really cheating? Probably everyone.
2nd Gear: Ford, GM Sales Down
August new car sales figures are trickling in, and so far for Ford and General Motors, the numbers ain't great. Via The Detroit News:
General Motors Co. said its sales fell 5.2 percent as the Detroit automaker continues to cut back on fleet sales.

Cadillac was the only GM brand to post a sales gain, with a 3.9 percent increase from the same time a year ago. GMC sales fell 14 percent, Chevrolet sales fell 3.9 percent and Buick sales fell 2.7 percent.

The automaker is stressing gains in its retail business. GM retail sales are up 1 percent through the first eight months of the year, including a 2 percent retail gain for Chevy and a 3 percent gain for Buick.
And on the Ford side:
Ford Motor Co. on Thursday said its August sales fell 8.4 percent as the Dearborn automaker sold 214,482 new cars and trucks last month.

Ford's sales were driven by its Lincoln luxury brand and van sales. Lincoln sales rose 7 percent compared to the same time a year ago, and van sales were up 13 percent. Ford's car sales tumbled 25.4 percent, its SUV sales fell 0.8 percent and its truck sales dropped 1.6 percent. F-Series sales sales fell 6.1 percent, but Ford said it had its best retail month of the year.
Lincoln finally has some products worth buying, hence the increase over some incredibly weak sales figures from last year.
3rd Gear: Takata's Latest Crisis Raises More Questions
"Horrifying" is the only way I can describe that explosion of Takata airbag parts following a truck crash that leveled a house, left a crater in the ground and killed a woman. The incident has renewed criticism of ammonium nitrate, the chemical propellant linked to the Takata airbag failures that have killed at least 14 people.
Via Bloomberg:
On Wednesday, the NTSB said it had requested shipping and other documents in connection with the Texas explosion, which it said was caused after the truck failed to negotiate a curve and crashed into a house.

"Initial indicators are that the materials were packaged properly," NTSB spokesman Eric Weiss said in an e-mail. "If the review of documents and other information shows cause to investigate, the NTSB will do so."

The safety board also will assist if Texas state officials investigating the crash ask for help, Weiss said.

The Texas incident recalled a series of explosions at a TRW Inc. airbag inflator plant in the 1980s and 1990s that involved a different chemical compound, said Clarence Ditlow, executive director of the Center for Auto Safety, a Washington watchdog group. The Takata blast raises serious questions about the safety of transporting ammonium nitrate by truck across the country as tens of millions of recalled airbags are replaced, he said.

"This incident shows there's a need to get completely away from ammonium nitrate," Ditlow said. "Takata's choice of ammonium nitrate was one of the biggest engineering mistakes in automotive history. Why are they still using it?"
4th Gear: The UK's Dragging Ass On Volkswagen
In America, Dieselgate was met with swift action, lawsuits, sanctions, buybacks and condemnation. So much condemnation, you guys. But in the United Kingdom? Meh. Via Bloomberg:
VW is "only just beginning to recall cars in the U.K.," where about 1.1 million vehicles were found to contain software that rigged emissions tests, parliament's environmental audit committee said in a report today.

It criticized the U.K. Department for Transport, Serious Fraud Office and Competition and Market Authority for failing to decide on penalties against the VW almost a year since the scandal was exposed.

"There has been a worrying inertia from ministers in tackling the VW scandal, and they should decide whether to take legal action," Mary Creagh, the committee's head, said in a statement. "It has been almost a year since we discovered VW had fitted cars with cheat devices, but government has still to decide what action to take against the company."
Meh.
5th Gear: There's A New Kia Rio Out!
There's a new Kia Rio out! Via AutoGuide:
The new Rio is slightly larger than its predecessor, growing by 0.19 inches (5 mm) in width, 0.4 inches (10 mm) in wheelbase, and 0.6 inches (15 mm) in overall length.

Inside, Kia calls it a driver-focused cabin, with horizontal straight lines that run the length of the dashboard trying to give the interior a wider feel. The dashboard and center stack controls are now angled towards the driver, while Kia's new infotainment interface allowed the number of buttons on the center console to be cut down.
What a time to be alive.
Reverse: Speaking Of Airbags
Neutral: Is It Time To Stop Using Ammonium Nitrate In Airbags?
What will this explosion mean for airbag safety in general?