Good Morning! Welcome to The Morning Shift, your roundup of the auto news you crave, all in one place every weekday morning. Here are the important stories you need to know.
1st Gear: The Lawsuits March On
This week marks the six-month anniversary of Dieselgate, and nothing has been resolved—particularly in the U.S., where owners await a fix and scores of new TDIs still can't be sold.
Volkswagen continues to lose money and sales as investigations and lawsuits mount, and now institutional investors are after them too. Via Reuters:
Almost 300 institutional investors in Volkswagen have filed a multi-billion euro suit against the carmaker for what they see as breaches of its capital markets duty in the emissions scandal, the law firm representing them said.

The lawsuit, for damages of 3.256 billion euro ($3.61 billion), was filed at a regional court in Braunschweig in VW's home state of Lower Saxony on Monday and is being brought by 278 investors from all over the world, including German insurers and U.S. pension fund Calpers.

Law firm TISAB said the lawsuit was over whether VW neglected its duty to the capital markets regarding the timeframe between June 2008 and Sept. 18, 2015.
G/O Media may get a commission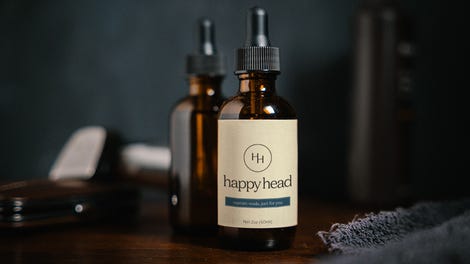 Oof.
2nd Gear: And Volkswagen Financial Services Prepares For A Hit
Another inevitable hit to VW will be the lawsuits over lost resale value. That put Toyota out $1.3 billion in the aftermath of the unintended acceleration thing. That will affect lease residuals too, so VW Financial Services is preparing, reports Reuters:
Volkswagen's (VOWG_p.DE) Financial Services AG said on Tuesday it took an extraordinary writedown of 353 million euros ($391 million) to cover a potential decline in the residual value of cars in the wake of the diesel emissions cheating scandal.

"We created extensive reserves on the basis of the leasing portfolio so as to be prepared for any possible decline of the residual values," Chief Executive Lars Henner Santelmann told journalists at a news conference after the VW subsidiary published full-year results.

An admission that VW cheated on emissions tests has hit resale values of its cars, a step which forces VW financial services, which issues leasing contracts to customers, to adjust the presumed resale value of its fleet of leased cars.
3rd Gear: Express Drive
The latest development in the General Motors-Lyft partnership: Express Drive, a short-term rental program for Lyft drivers. Here's how GM explains it:
Express Drive begins later this month in Chicago and will soon roll out to additional cities including Boston, Washington D.C., Baltimore and others. With Express Drive, the more you drive, the less you pay.

Express Drive will start at $99 USD per week including insurance and maintenance making Express Drive the most flexible and affordable option. When drivers complete 65 rides a week in Chicago, drivers will be able to access a vehicle at no weekly rental cost. In addition to affordability, Express Drive offers flexible terms for drivers who can rent cars on a weekly basis for up to eight weeks at a time.
Interesting idea.
4th Gear: 'Accidents Happen'
Speaking of GM, the automaker is back in court again over the ignition switch defect. Via Bloomberg:
"Sometimes, accidents just happen," a lawyer for General Motors Co. told a U.S. jury in defense of the carmaker at a test trial over a deadly flaw in millions of ignition switches.

The accident was one of dozens that occurred on a New Orleans bridge during a January 2014 ice storm, GM attorney Mike Brock said at the start of a trial that may affect the outcome of hundreds of other cases. Even the police cruiser that responded to the crashes was rear-ended by an ambulance near the site of the pileup, he said.

Plaintiffs Dionne Spain and Lawrence Barthelemy suffered minor injuries and didn't report additional problems until weeks later, Brock said. The vehicle, Spain's 2007 Saturn Sky, also had only minor scratches and wasn't even moving fast enough to trigger the airbag, according to the attorney.

"This is a case about a car that doesn't even have a dent," said Brock, of Kirkland & Ellis LLP in Washington. "This car is not the villain in this case."
5th Gear: Aluminum!
The Cadillac CT6 goes on sale this week, and its aluminum architecture represents a transformation of GM's Detroit-Hamtramck Assembly Plant and the use of many new materials and techniques to build cars. Here's The Detroit News on that:
The CT6 is the first GM vehicle to have a body made mostly of aluminum — roughly 62 percent — which required a new, 180,000-square-foot body shop.

GM added roughly 205 robots to build the car, and the numerous new joining and welding techniques the car requires prompted training for the plant's roughly 1,400 workers. Another 1,200 new workers are being trained to start working on a second shift in May to produce the CT6 along with the rest of the Detroit-Hamtramck lineup.

"Even though you're an expert, you have to go back and start again," said Gary West, plant manager. "That's what they were challenged to do with this car. Everybody had to look at themselves and grow."

The CT6 uses five new joining techniques: patented aluminum spot welding technology; aluminum laser welding, which creates seamless exterior panels; self-piercing rivets, which join different types of materials together with a clean appearance; and flow drill screws, which join different types or materials and are used with adhesive.
Reverse: Tunnel!
Neutral: What's The Worst Automaker Scandal In Recent Years?
We touched on several in today's Morning Shift. Which was the most egregious?
---
Contact the author at patrick@jalopnik.com.