Way back in 2006 Lotus decided to have some fun for April Fool's with the Load Lugga, an El Camino'd Elise with a tow hook and a tailgate. The joke was obvious. It was the complete antithesis of what Lotus stood for. We laughed then. We're not laughing now.
According to Car, Lotus is developing an Evora-based pseudo-crossover with a higher ride height and some styling tweaks, but it will remain rear-wheel drive. Think of it like the Audi TT Offroad, but with even less trail cred and even less utility.
The obvious question – aside from "Has Lotus absolutely lost its fucking mind?" – is why? To which Car answers:
Because it wants to expand the appeal of its niche sports car in to territories where pumped-up, tougher cars reign supreme. That's principally China and the US, according to insiders.
G/O Media may get a commission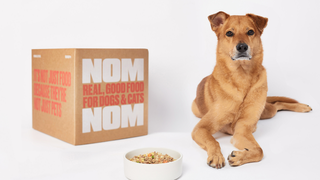 That's right. Somehow the U.S. and China are the culprits, because when we're cross-shopping crossovers, Lotus isn't the first marque to spring to mind. If this is all feeling like shades of Bahar, you're not alone.
The new CUV will apparently be part of a larger Evora offensive that includes a refreshed version that will be lighter, get a power boost, and have thinner, lower door sills to make ingress and egress easier. There's also room for a convertible, but the crossover and reworked Evora will be the first to debut at the Geneva Motor Show in March. Until then, you can find us quietly weeping in a corner with a bottle of rum, listening to the Lotus 33 with our headphones on.
Oh, and if you forgot about the Load Lugga, here: