People really want Elon Musk to just stop tweeting, Toyota plans to flood China with plug-in hybrids, Canada wants a piece of the new trade agreement between the U.S. and Mexico, and more on The Morning Shift for Wednesday, Aug. 29, 2018.

1st Gear: Please Stop Tweeting
Yesterday was another crazy day of Elon Musk logging on to deny that he choked up in his recent New York Times interview, followed by the NYT firing back and claiming he definitely did, and a string of tweets from the Tesla CEO doubling down on his claim that the Thai cave rescue hero who criticized the terrifying cave coffin contraption was a pedophile.
We covered how ridiculous that was yesterday, but larger business questions remain—specifically whether or not Musk broke any rules when he claimed he was taking Tesla private, possibly leading to an SEC investigation that could get him in a lot of trouble, as Bloomberg reports:
After Musk has changed course Friday and pledged to keep Tesla public, one of the biggest risks he faces is that the SEC will try to bar him from being an officer or a director of a public company. This level of punishment often stings much more than any fine, which is why most companies aggressively resist it in settlement negotiations with the regulator.

G/O Media may get a commission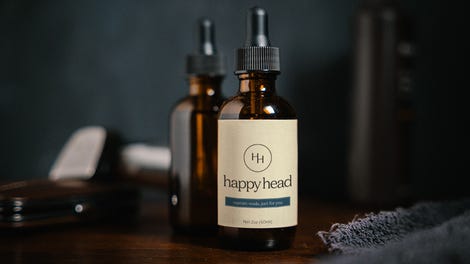 Musk's tweets made people realize, again, that his inability to stop tweeting is going to continue causing headaches, Bloomberg reports. But at what point does the board act to curb this?
"He's not going to become a typical CEO, so the question is whether he's going to make statements that run afoul of securities laws," said Ken Bertsch, an executive director at the Council of Institutional Investors, a trade group that represents public pension funds that own Tesla shares. With the SEC, Musk is "going to be on a shorter leash," Bertsch said. "And I'm sure the company's lawyers are telling him that."

[...]

But Musk's decision to continue to respond to critics on Twitter indicates he won't change easily, said Charles Elson, a University of Delaware finance professor who specializes in corporate governance.

"If someone has engaged in a course of behavior for some time, it's usually difficult to change," Elson said. "I don't think a CEO should be on Twitter; I would have hoped that would have been the lesson. Obviously, it's not."

I highly recommend never tweeting, especially if you run a car company/space rocket concern.
2nd Gear: Toyota Triples Down on China
China's the driving force behind electric cars globally as it seeks to control its horrible air pollution. But the country's realizing it may not have the resources to keep up with its ambitious environmental and energy targets with electric cars alone and warms up to plug-in hybrids.
So Toyota, the first company to take hybrid cars mainstream, sees this as an opportunity to catch up in the world's biggest market, as Bloomberg reports:
Toyota Motor Corp. is aiming to triple car production in China by as soon as 2030 in a renewed push to make up lost ground in the world's biggest market, according to people familiar with the plan.

Asia's largest automaker is targeting to manufacture 3.5 million vehicles annually in China around that year while boosting imports to the country to half a million vehicles, the people said, asking not to be identified as the internal goal is private for now. Toyota can currently produce 1.16 million cars in China annually, and sold 1.3 million there last year for a 4.5 percent market share. Volkswagen AG and General Motors Co. delivered more than 4 million each.
To meet the increased demand on manufacturing, Toyota plans to build a new factory with Chinese partner Guangzhou Automobile Group Co. that will pump out 200,000 cars a year, expand its other join factories to produce an additional 120,000 cars a year, as well as invest in expanding its partnership with China FAW Group Co. to produce 120,000 more cars per year, 110,000 of which will be plug-in hybrids and the rest pure electrics, according to the report.

3rd Gear: Canada May Be Ready to Make a Deal on NAFTA
Now that the U.S. and Mexico were able to come to an agreement on a new trade agreement after a year of negotiations, our other North American neighbor, Canada, is optimistic about sitting back down with us to work out their end after being sidelined months ago, as Reuters reports:
"The fact that agreement on those difficult issues for Mexico was able to be reached definitely clears the way for us to have significant, substantive, and I hope productive, conversations with the U.S. this week," Freeland said after a brief meeting with U.S. Trade Representative Robert Lighthizer.

She dodged questions on what points Canada would be willing to concede on, noting that Ottawa's key issues are well known.

"We will, as we have done throughout this negotiation, stand up for the Canadian national interest and for Canadian values, while looking for areas where we can find a compromise that everyone can live with," she said.

President Trump has threatened he'd be willing to only deal with Mexico and dump new tariffs on Canada alone, if they didn't play along. The deadline for an in-principle deal between the two countries is Friday.
4th Gear: Water Crisis Looms Over Lithium Mining in Chile
Speaking of EVs, as demand for lithium-ion batteries exponentially increases as more and more automakers shift their future portfolios to electric cars, Chile is seeing the side effects of companies scrambling to increase mining efforts as it's putting a strain on the water supply, Reuters reports:
A global boom in demand for lithium has set off a scramble in Chile, which is home to nearly 50 percent of the world's reserves of the metal.

Local indigenous groups, SQM and Albemarle, regional copper miners and newcomers to the region are all competing for water.

"What we have is a water war in the salt pan. There's a huge crush on water and nowhere to get it from," said Alonso Barros, an attorney with the Atacama Desert Foundation, an NGO that works with indigenous groups in the region.

SQM and Albemarle both recently signed deals with the government to sharply increase their quotas for extracting lithium from the Salar, although they say they will not use any more water than they have already been granted. Newcomers like Wealth Minerals, New Energy Metals, and Lithium Chile have also announced projects in the salt flats.

Despite the common narrative that electric cars are friendly to the environment, it seems we're already dangerously overlooking the impact on local communities as the weight of industry shifts from oil production to resource mining.
5th Gear: The French Have Somehow Fixed Opel
Thanks to extreme cost cutting and consolidation with other brands under PSA Peugeot-Citroën, who bought Opel from GM just last year, the automaker has escaped its decades of losses and is now posting profit margins that match Volkswagen, Bloomberg reports:

The end of Opel's run of futility—$20 billion in red ink over two decades—came less than a year after General Motors Co. sold the company to PSA Group, the maker of Peugeot and Citroën. PSA Chief Executive Officer Carlos Tavares, who was ousted as Renault SA's chief operating officer after publicly seeking the top job at GM, has made peace with skeptical unions and figured out how to profitably produce low-margin cars in a high-cost country.

Opel posted earnings of €502 million ($583 million) in the first half of this year, vs. a €179 million loss from August to December 2017, the first five months under PSA. Opel's 5 percent profit margin is now on par with Volkswagen AG's namesake brand, which boasts double the market share in Europe and sells more than five times as many cars globally.

As he did at Peugeot, Tavares avoided angering the staff with expensive and disruptive factory closings. Instead, he secured an agreement with labor to trim salary costs by reducing the standard workweek to 35 hours from 40 and eliminating 3,700 jobs through buyouts. He's cut output—Opel's European deliveries dropped 6.2 percent in the first half of this year—to stem losses and focus on cars customers actually want to buy. In Rüsselsheim, that means assembling 42 vehicles per hour instead of 55.

It really makes you wonder what, exactly, was General Motors doing with Opel all those years.
Reverse: I'm Sure Everyone Was Very Chill About This
Neutral: Never Tweet?
On the one hand, I am very supportive of having a window into the life of a billionaire CEO, and it's almost refreshing to see what sets him off. On the other hand, it's terrifying to think that a company could implode because its boss refuses to delete an app.