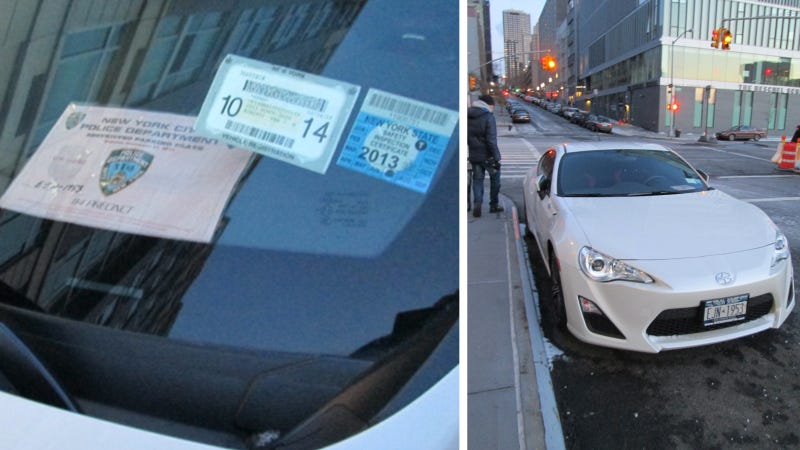 Is the New York Police Department in the process of trading in their big American sedans and SUVs for the smaller, lighter, more drift-acular Scion FR-S? In a word: No. 
We were forwarded these photos of an FR-S in New York from a French GT86 forum that had a NYPD parking permit on the dash. Through my training and experience covering law enforcement, I immediately deduced that the car was probably a personal vehicle for some officer or civilian staffer. 
But just for shits and giggles, I called the NYPD media folks, and they confirmed they don't have any Scions in their fleet. In other words, it's a personal car.
Or! Or maybe it's an undercover car, the NYPD's latest attempt to infiltrate the seedy world of underground drifting in New York. Yeah, that's what it is! 
Then again, having an NYPD parking permit would make it a really crappy undercover vehicle, so I'm guessing not.  
Hat tip to DSC Off!