This is The Morning Shift, our one-stop daily roundup of all the auto news that's actually important — all in one place every weekday morning. Or, you could spend all day waiting for other sites to parse it out to you one story at a time. Isn't your time more important?
1st Gear: Apple Buys Tesla? Forget It
The Apple Car! It's all anyone wants to talk about these days, and for good reason. I'm still not convinced Apple is really going into large-scale automobile production, but it hasn't stopped analysts, investors, business bloggers and people who don't seem to understand either the car or tech industries from wild speculation.
For example, maybe Apple will just buy Tesla Motors outright. That's what entrepreneur and venture capitalist Jason Calacanis predicted the other day to the tune of $75 billion. Within the next 18 months. (!!!) I don't buy it, and this Motley Fool story explains why. You should read the whole thing.
A single, massive $75 billion acquisition of Tesla would promptly throw decades of discipline out the window, and expose Apple and its shareholders to considerable risk. It's also not as if Apple could realize a lot of cost-saving synergies. Tesla's operations are very capital intensive since it directly manufactures vehicles, while Apple prefers to utilize contract manufacturers while keeping its supply chain incredibly lean. Most importantly, the two companies play in completely different markets, further minimizing the potential for synergies.
G/O Media may get a commission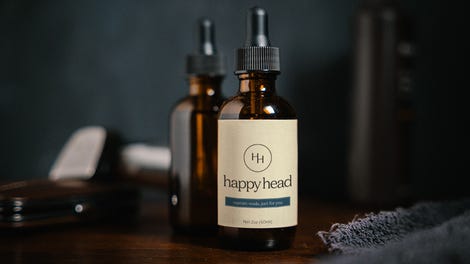 Sorry to kill your wet dreams, tech investors, but this probably ain't gonna happen.
2nd Gear: GM Ignition Switch Death Toll Rises To 56 People
This actually broke a couple days ago but I don't think we've had it yet. The independent compensation fund set up to aid the families of people injured or killed by the defective General Motors ignition switch this week rose to 56 people. The number of approved injury claims rose to 87, up from 79 last week. From the Wall Street Journal:
A final tally likely wont be known for weeks as Washington, D.C. attorneys Ken Feinberg and Camille Biros continue checking on eligibility. A total of 1,198 claims are missing supporting documentation such as police reports.
Death cases receive at least $1 million. GM has set aside $400 million to pay for the fund and could tap an additional $200 million if needed.
3rd Gear: Speaking Of GM, They Have A New Top Lawyer
Fifty-seven-year-old Craig Glidden is GM's new top attorney, coming to the automaker from chemical company LyondellBasell Industries. He replaces departing chief counsel Michael Millikin, who came under a lot of criticism last year over the way Millikin's legal department handled, you guessed it, the ignition switch fiasco. Let Automotive News how that went down:
An internal investigation found that some high-ranking lawyers knew about the defect for years but didn't report the problem to top executives. In hearings on Capitol Hill last summer, several U.S. senators questioned why Millikin was able to keep his job in the wake of the investigation, which determined that Millikin didn't find out about the defect until after GM issued a recall, in February 2014.

Five of the 15 employees fired in connection with the ignition-switch matter were in Millikin's legal department, including the head of GM's litigation department and its top safety lawyer. Barra defended Millikin before lawmakers, calling him "a man of incredibly high integrity" and "the person I need on this team."
Best of luck to the new guy!
4th Gear: Port Delays Are Screwing Honda
Our friends at Gizmodo have a really good explainer on the dispute that's causing massive backlogs at 29 West Coast ports. It's going to have a global impact, including on the auto industry. The backlog has forced Honda to scale back their American production due to lack of parts. Reuters explains:
Honda said it expected output loss at the factories — one in Indiana and another in Canada — during the week to be around 5,000 cars. The plants mainly build the popular Civic model, some of whose continually variable transmissions (CVT) are shipped from Japan.

Honda is currently reducing output at five North American car factories between Feb. 16 and 23, for an estimated production loss of 20,000 cars.
They're gonna start shipping some of the parts by air next week.
5th Gear: Ally And GM Are Breaking Up
Here's something kind of crazy: GM and Ally, once its in-house financial arm known as GMAC, are on the verge of ending their longstanding exclusive agreement for the financing of lease deals. GM has said their own financial unit, GM Financial, would replace Ally as the exclusive lessor for Buick, GMC and Cadillac vehicles. Now Ally is saying that will happen with Chevrolet as well, new CEO Jeffrey Brown told Reuters:
GM's pullback from Ally threatens to cut off about one-quarter of the bank's retail lending business, though the company expects the changes will have a minimal financial impact in 2015. Brown said Ally is redeploying capital to other types of business, like lending for used cars and to dealers not associated with GM and Chrysler.
One more interesting tidbit from Brown, who took the CEO post in January:
In addition to doing more used car lending, Brown also expects to make more loans to borrowers with weak credit, an area that U.S. law enforcement officials have been focusing on more recently.

"I think nonprime lending can be done responsibility," Brown said.
Let's hope so.
Reverse: Hello, Newman
An episode of the hit TV sitcom "Seinfeld" titled "The Pothole" airs for the first time on this day in 1997; it includes a story line in which the character Kramer adopts a stretch of the fictional Arthur Burghardt Expressway through the real-life Adopt-a-Highway program.

[...] As for Kramer (played by Michael Richards) on "Seinfeld," his efforts to clean up the one-mile stretch of roadway he adopted because he was upset about failing highway infrastructure, quickly went awry. First, he repaints the highway, turning it from four lanes into two, which creates chaos among drivers. He then tries to change it back to two lanes and in the process spills paint thinner on the pavement. A mail truck driven by the character Newman (Wayne Knight) generates sparks that ignite with the paint thinner, causing his truck to catch fire.
[HISTORY]
Neutral: Is There A Future For Apple And Tesla?
Or is it just investor and analyst wishful thinking?