This pristine R34 GT-R was sitting in one of the head honcho parking areas at one of the engine plants. I'm not sure how custom plates or plate trading works in Japan, but I imagine a specific double-digit plate is pretty darn hard to get.
The foyer of the museum was taken up by a shiny silver R35 GT-R. Awkwardly hidden away in one corner was this wonderful factory-prepped R32. It was left without a sign or any fanfare, but after searching I found it's a 1992 model built for Group N racing, although I can't find any of its specific race results.
The centerpiece of the engine room was this RB26DETT, which has ridden the GT-R's Gran Turismo fame into becoming the engine of lore for dorky uneducated tuner crowd. Still, you can't knock its resume. A real Skyline has an inline six as far as I'm concerned.
G/O Media may get a commission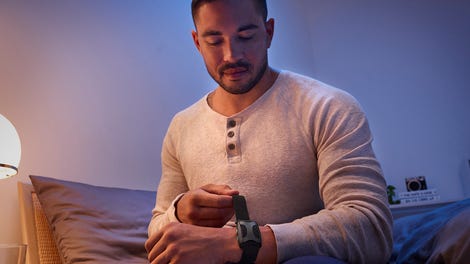 The LZ20B is the twin-cam version of the production L20B built after the FIA allowed DOHC engines for the WRC in the late seventies. In naturally-aspirated form in the PA10 Violet (what an awesome name for a rally car) it won the 1979-82 WRC championships. By 1983 the relatively obscure R31 Super Silhouette was using a turbocharged version making around 560 horsepower out of two liters.
The GR8 is a 2.0L 4-valve DOCH inline-6 used to power the beautiful R380 prototype starting in 1965. It was relatively advanced for the period, with cross-flow heads and high-compression pent-roof combustion chambers that helped it produced 200 horsepower at 8500 rpm with triple Webers. This exampled, the 1967 mark III version, switched to Lucas electronic injection, which occasionally worked well enough to set 7 world speed records.
A big departure from the little GR8, the GRX-II is a 6.0L 60-degree , 48-valve V-12 used in the angry-looking R382 that won the Japanese Grand Prix Championship in 1969. It is very undersquare, with a 90mm bore and 78mm stroke.
The VRH35Z powered Nissan's iconic prototypes in the early nineties, finishing 5th overall at the 1990 Le Mans, winning the Japan Sports Prototype Championship from 1990-92 and taking the 1992 24 Hours of Daytona as well. The odd header layout, leaving room for diffuser ducts, just emphasizes how low and wide Group C prototypes were. In the background is a Datsun Type 15 roadster and Truck Model 220 just for good measure.
The VRH50A 90-degree 5.0L V8 was used in the R391 open-cockpit prototype. It wasn't given much of a chance at the 1999 Le Mans due to chassis issues that forced Nissan out of the race, but came back that year to take the 1000km Fuji race.
The upstairs is full of exploded engines showing off Nissan's current lineup with an emphasis on their technical and ecological prowess, but off to the side is a small history room. The exhibit that got the most smiles out of me was a meticulously organized set of 1:43 scale models representing every Nissan ever made. The KPGC10 Skyline is my personal favorite of them all.
One bonus of being in the Nissan district is running across big-name tuning shops. Zele is a pretty famous Nissan tuning and parts house that doubles as a dealer of new and highly-modified cars. The parking lot was full of heavily worked on Skylines, all ready for financing.