What Americans might vaguely recognize as an Infiniti QX80 is sold in the U.A.E. as the Nissan Patrol, and it's one of the most popular SUVs in the region. So to pimp their Nismo performance brand in Dubai, Nissan decided to pass on another sports car and slap some splitters on this behemoth.

As Nissan's Managing Director for the Middle East Samir Cherfan introduced the steroidal-seven seater, via Carscoops:
"We could not have launched NISMO in the region without including our most iconic model, the Nissan Patrol, in the range of NISMO vehicles. Bringing the high performance brand to the Middle East and launching the Patrol NISMO as a world premiere model is proof of our commitment to making thrilling driving experiences accessible to all our customers."
The Arabians do seem to love high-performance SUVs. Have you ever seen a 6x6 G-Wagen on YouTube without Middle Eastern license plates?
Besides the obvious body kit, the Nissan Patrol Nismo reportedly gets 428 horsepower (up from 400 standard) out of its standard-issue 5.6 V8. Plus Bilstein suspension, 22" Rays wheels, quilted leather interior, and a dramatic red tachometer bezel.
The Patrol runs a seven-speed automatic and a terrain-response off-road traction control system, which will definitely have its hands full paddling these thin-ass tires through sand.
So the sportified Patrol doesn't get close to the 600 horsepower craziness of the Juke-R, or a six-wheeled Mercedes for that matter, but does indeed appear to be headed for production and sale on the streets of the U.A.E.
G/O Media may get a commission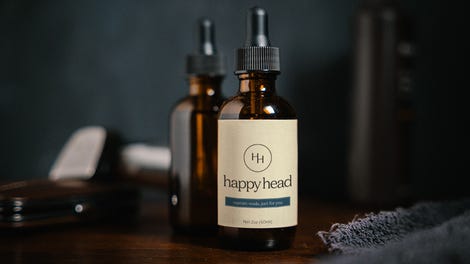 There are ten variants of the Nissan Patrol you can buy in Dubai already, from a $50,000 base model to the decorated $87,000 top-trim. I'll guess that means the Nismo will end up being just a little shy of $100,000, making it a great budget alternative for sultans who just need something to get the mail in.
---
Contact the author at andrew@jalopnik.com.