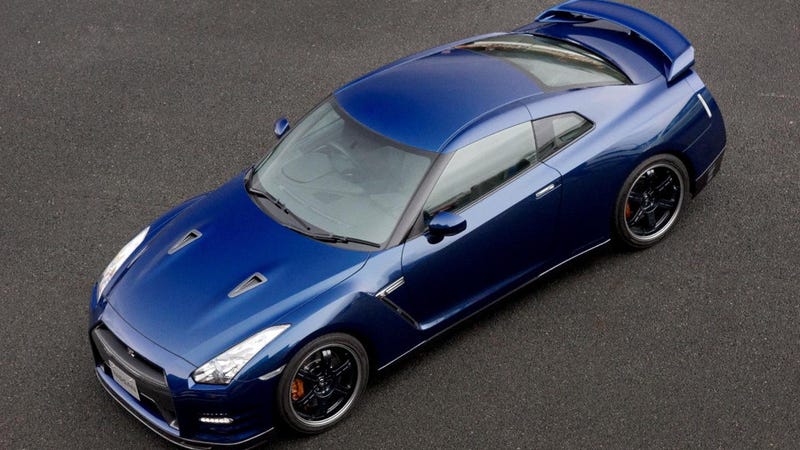 Isn't the 2012 Nissan GT-R already track-ready? Sure. But Nissan's new Track Pack, a 10,000-quid option for UK buyers, makes a track-day beating a bit less taxing on the GT-R's bits and a little more rewarding for whoever's driving.
The point here is shortening lap times and reducing strain by adding more track-focus to the GT-R's braking and suspension systems. Additional cooling ducts reduce temps on the front discs by as much as 100 degrees during track use, Nissan says. Similar ducts behind the rear wheels add extra breeze to the rear discs as well.
Suspension-wise, the pack adds spring rates optimized for track use, though the GT-R's adjustable dampers remain untouched. Also untouched is the engine, which retains the same spec as the standard 2012 GT-R, or 530 hp and that batshite 0-60 mph time of 2.9 seconds, conservatively.
The Recaro front seats have been fitted with a higher-grip material, to help retain arse position during cornering and braking. Rear seats? Out! Removed to save weight.
On the inside, you can tell it's a Track Pack model by the seats' blue bolsters and emblem on the center console. Bystanders, or pit lizards, can ID the track pack by the six-spoke RAYS alloys with gloss-painted hubs.
Place your orders now, mates. We Yanks aren't invited.