1st Gear: Nissan At Risk?
President-elect Donald Trump has been on the warpath against automakers more aggressively than normal lately, tweeting at any company that dares to build cars in Mexico and then sell them in the U.S. (I don't think he realizes these Mexico-built cars end up in other countries besides America, but oh well.) Yesterday the target was Toyota but it's been General Motors and Ford recently too.
But Reuters today points out that if Trump goes forward with punitive tariffs and/or dismantles NAFTA, it's going to be Nissan, which has been building cars in Mexico pretty much longer than anyone, that is most at risk.
But it is Nissan, Japan's second-largest automaker, which would be the bigger victim of any tax punishment. Nissan built its first overseas plant in Mexico in 50 years ago and now produces more than 800,000 cars there, mainly its entry-level Versa and Sentra sedans.

Nissan's production dwarfs that of Toyota, Honda Motor Co (7267.T) and Mazda Motor Corp (7261.T) in Mexico. It exports roughly half of its output to the United States, where it also has production plants.
Vehicles made in Mexico comprise roughly one-quarter of Nissan's total U.S. vehicle sales, industry experts say, compared with around 30 percent for smaller rival Mazda, but less than 10 percent for Toyota and Honda.

[...] "As long as this administration is in place I suspect (Nissan is) not going consider any additional capacity there," CLSA analyst Chris Richter said.
As if to make some kind of pre-emptive strike, Nissan today also put out an infographic on all the car and engine production it does in the U.S. Will it matter when they get tweeted at?
2nd Gear: The Japanese Government Defends Toyota
Meanwhile in response to Trump's tweet, the government of Japan stepped up to defend Toyota as an "important corporate citizen" of the U.S., reports Reuters:
Chief Cabinet Secretary Yoshihide Suga told reporters on Friday that Toyota was an "important corporate citizen," while Trade Minister Hiroshige Seko stressed the contribution of Japanese companies to U.S. employment.

"We think the impact on business performance is limited," Akira Kishimoto, a senior analyst at JP Morgan, said in a note.

"A cool judgement is needed."

Toyota's exposure to Mexico is limited, Kishimoto said, adding that even an "extreme case" tariff of 20 percent would hit its operating profit by around 6 percent. Trump has threatened a 35 percent tariff on cars imported from Mexico.
G/O Media may get a commission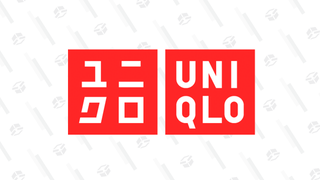 Year-round basics
Uniqlo Summer Sale
3rd Gear: Marchionne VS. Debt

Fiat Chrysler should thank its lucky stars that gas is so cheap, because strong Jeep and Ram sales mask the company's other problems, namely a somewhat haphazard product strategy and $5.29 billion in debt. Bloomberg reports that FCA boss Sergio Marchionne's final magic trick before he retires in two years is to make that debt disappear. Here are some of his challenges:
His strategy update will be a closely watched presentation next week at the Detroit auto show, particularly as Fiat Chrysler won't be unveiling new models at the annual event.

Investors have taken note: the stock listed in Milan has surged 62 percent since the carmaker raised its full-year forecast in late October, and analysts' average share-price estimate has jumped 11 percent to 8.26 euros a share. The shares on Thursday closed up 1.3 percent to $9.81 on the New York Stock Exchange and continued rising Friday in Europe.
Also:
Marchionne, 64, is no stranger to public skepticism. Critics of his lofty goals have called them "fantasy land" and "not credible."

The CEO himself backtracked a year ago, when he stopped promoting a goal of 7 million annual group deliveries by 2018, which compares with Fiat Chrysler's 4.6 million vehicle sales in 2015. Deliveries could be largely flat at about 4.8 million vehicles annually this year and next, research company IHS Automotive estimated in November.

"The company is repairing its highly levered balance sheet, but its lack of cash flow versus peers," including Toyota Motor, General Motors and Ford Motor, "remains a challenge for the credit profile," said Joel Levington, a credit analyst at Bloomberg Intelligence. "Market exhaustion in North America, rising inventory and commodity levels may pressure pricing, which could create additional profit headwinds."
Worth a read in full.
4th Gear: Nissan Needs Humans
Give credit to Nissan for thinking that there's still a role for human interaction in autonomous cars. Here's the automaker's vision of the future, some of it derived from NASA, from Automotive News:
Though a release date was not given, the next generation Leaf will be equipped with ProPilot, a system that enables single-highway autonomous driving.

The automaker is also attempting to address growing pains during the development process. Its Seamless Autonomous Mobility system, developed in partnership with NASA, provides human-powered solutions to situations where an autonomous vehicle cannot act, like construction zones or blocked roadways. When a vehicle encounters such situations, it alerts SAM, and a mobility manager who can access the car's location maps a solution and sends it back to the vehicle, relieving drivers from having to take over.

"It's for situations when the AI cannot handle it, and you want HI, human intelligence, to take over," said Ogi Redzic, senior vice president of connected vehicles and mobility services at Nissan, said in an interview with Automotive News.
5th Gear: The Detroit Auto Show Starts Next Week

The biggest North American auto show is underway in just a few days and Team Jalopnik will be there, freezing our asses off like usual. Will we see some big surprises this year? I hope so, because the stuff we know is coming so far—Lexus LS, Toyota Camry, Chevrolet Traverse—is all pretty pedestrian. And autonomous. Here's a rundown from The Detroit Free Press:
Is this Detroit? Yes, but if you love cars, beautiful design and advanced technology, it will be a lot like heaven for the next few days.

The North American International Auto Show is in town, bringing some of the world's most innovative companies, most celebrated executives and coolest designers.

The action starts at Cobo Center Sunday and continues through Jan. 22.

The 2017 North American International Auto Show includes three days of news conferences, two industry days and the annual charity preview to benefit area charities Friday before opening to the public Jan. 14.
Reverse: John Z.
Neutral: Should Automakers Really Be Worried About Trump's Mexico Tariff Threats?
And can Trump get Congress to back him on what would be some radical changes to trade with Mexico, ones that may not even guarantee more U.S. manufacturing jobs?