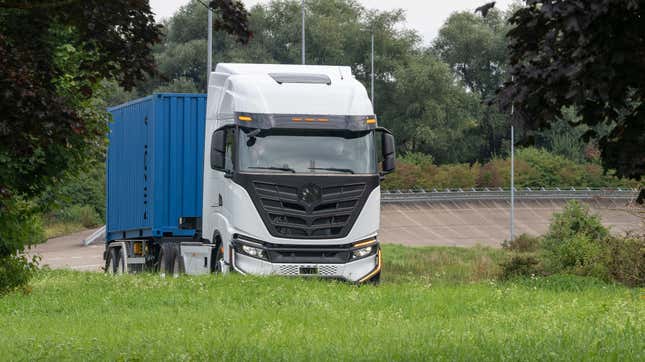 Nikola's story just went from bad to worse, with Reuters reporting that the much-beleaguered EV truck startup has received a delisting notice from the Nasdaq stock exchange. It apparently no longer meets the minimum bid price requirements set by the exchange.
Gen Z and Millenials Are Having Trouble Making Car Payments On Time
That doesn't come as too much of a surprise, though. As of the publication of this story, Nikola stock is down around 19 percent today, and it's hovering right at 63 cents per share. In 2022, the stock fell 78 percent as battery material costs increased and production concerns took hold.
Nikola has reportedly been attempting to raise cash for operations by selling equity, and it has recently urged shareholders to vote in favor of increasing the number of shares at its annual shareholder meeting in June.
It wasn't long ago that we reported Nikola is changing gears slightly and expanding its hydrogen truck project as well as its hydrogen refueling business called Hyla. The company apparently has 140 fuel cell trucks on order, and has halted production at its factory in Coolidge, Arizona to retool it. Nikola says it has delivered 162 battery-electric trucks to customers, and made a total of 33 retail sales in the first quarter of 2023. None of this is really a winning recipe that'll keep it from being delisted.
What It Means To Be Delisted
Basically, being delisted means a stock is being taken off of the exchange on which it trades. In this case, that would be the Nasdaq and the stock would be Nikola. A stock can be delisted for a number of reasons, but the most common is that it fails to meet an exchange's list of requirements, according to Investopedia. Those requirements may include trading price thresholds for certain time frames, minimum revenue standards, market cap thresholds and shareholder percentage requirements. Put simply, you don't want to have your stock delisted.