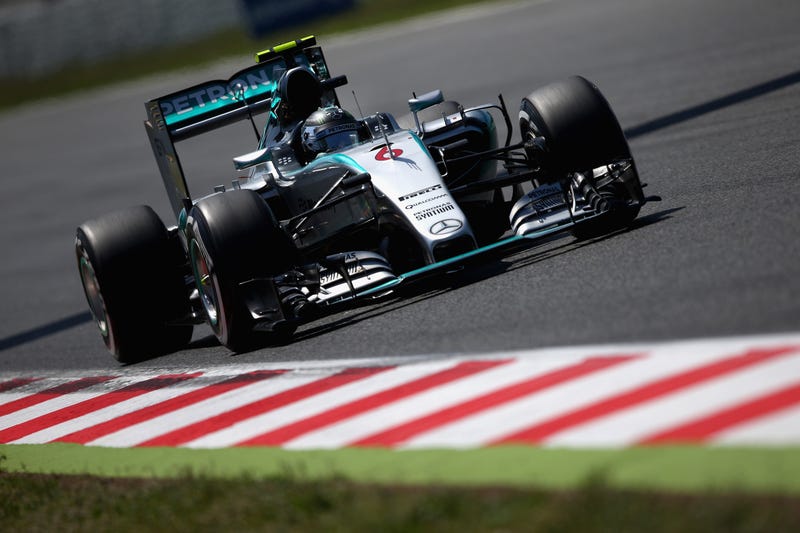 In a semi-stunning upset, Nico Rosberg defeated Lewis Hamilton for pole position by 0.267 seconds at the Spanish Grand Prix. This is the first time this season that Hamilton was beaten in qualifying.
This is Rosberg's first pole of the season, and one he needed to get his championship campaign on track (pun definitely intended). After the race, he told reporters, "Of course I needed it sooner rather than later. It is one step in the right direction to winning the race. It was a good day in the office."
You can watch the onboard video from Rosberg's winning lap right here.
(via BBC Sport)
---
Nicole Conlan is a writer and comedian living in New York. She has written and edited for Jalopnik, SB Nation, and Sports Illustrated. Nicole also writes for the UCB Maude team Goodbye Handsome. You can contact her on Twitter right here.