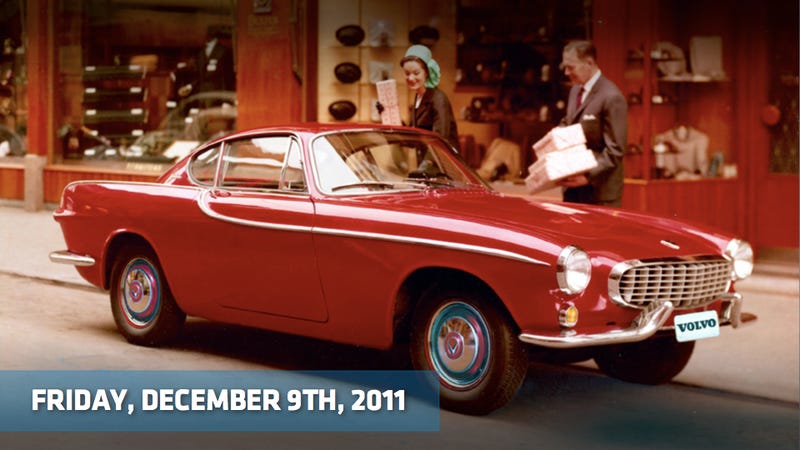 The Morning Shift
All your daily car news in one convenient place. Isn't your time more important?
This is the Morning Shift, our one-stop daily roundup of all the auto news that's actually important — all in one place at 9:00 AM. Or, you could spend all day waiting for other sites to parcel it out to you one story at a time. Isn't your time more important?
---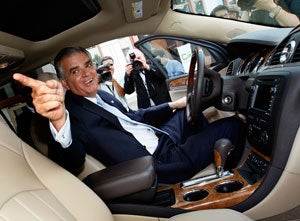 1st Gear: LaHood: NHTSA "Absolutely" Did Not Withhold Information On Volt Fire
U.S. auto safety investigators required time to determine if the Chevrolet Volt or another vehicle was the source of a fire after a May crash test, which is why they didn't immediately disclose the information, Transportation Secretary Ray LaHood said yesterday in Washington that it's "absolutely not true" that the National Highway Traffic Safety Administration withheld information about the electric car's safety. "We have opened an investigation into battery-related fires that may occur some time after a severe crash," LaHood told assembled reporters. That said, they seem to be moving much faster on their investigation now that they've disclosed something, haven't they? This criticism comes after three House Republicans sent a letter to GM CEO Dan Akerson asking for a 'detailed narrative' of how the automaker learned about the fire risk and why it didn't disclose it to the public sooner.
---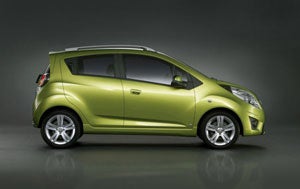 2nd Gear: GM Goes With Less "Volatile" Batteries For Spark
Bloomberg reports that General Motors, the maker of the Chevrolet Volt plug-in hybrid now the subject of a federal safety probe, is moving to a less volatile battery chemistry for the electrified version of its Chevy Spark going on sale in 2013. GM's decided to use phosphate-based lithium ion batteries from A123 Systems that are less likely to burn than other lithium chemistry, including that used in the Volt, said battery experts and suppliers to Bloomberg. The move by GM and other carmakers to different battery chemistry a year after the Volt and Nissan Motor Co.'s Leaf went on sale highlights how quickly the technology is changing for electric and gasoline-electric hybrid cars. And why we're thinking a company like Tesla would have to be insane to be going after the mid-size family sedan market.
---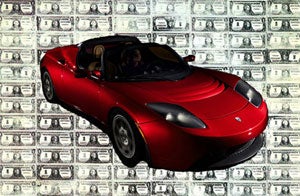 3rd Gear: Electric Vehicles "Not Ready For Prime Time," Tesla Shares Plummet Speaking of Tesla Motors, Bloomberg also reports that shares in Tesla plunged after a Morgan Stanley analyst downgraded the stock and cut his price target by 37%, saying electric vehicles are "not ready for prime time." Tesla fell 9.7% to $30.89 at the close of market in New York. Still, the company's shares have gained 16% this year — this despite never building even one car. Electric vehicles may make up just 4.5% of the global car market in 2025, Adam Jonas, a New York-based analyst for Morgan Stanley, wrote today in a research note. His previous estimate for electric-vehicle share was 8.6%. Jonas cut Tesla's rating to "underweight" from "overweight" and reduced his price target for the shares to $44 from $70. OK, well, that's a little bit of reality. Imagine what'll happen to the price when analysts start to inject the whole thing.
---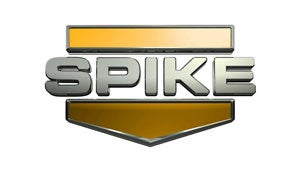 4th Gear: Reality Show To Tackle Auto Dealers Americans have a bit of a fetish for stern British (or British-ish people) yelling at us, especially on television. Spike's new "Car Lot Cowboy" hopes viewers will accept advice from an American in the form of dealer "Doctor" Tom Stuker. The Detroit News reports that Stuker will travel America helping bad dealerships recover in a sort of Tabitha's Salon Makeover for car lots. Never trust someone who calls themselves "doctor" but isn't.
---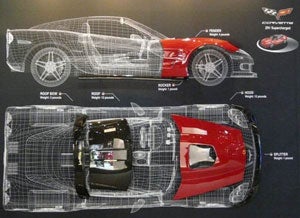 5th Gear: GM Tie-Up To Bring Carbon Fiber To The People
GM is teaming up with a major carbon-fiber supplier to develop new types of the strong, lightweight composite for future GM vehicles, including potentially high-volume models sold globally. Rather than attempt to do all the carbon fiber production in-house, The Wall Street Journal reports that the company teamed up with Japanese company Teijin to source carbon fiber in a more cost-effective way. Hopefully, this means the carbon fiber goodies reserved for cars like the ZR1 will their way down to cars you might be able to afford. "Yo, ma, I dig that carbon fiber hood on your Malibu!"
---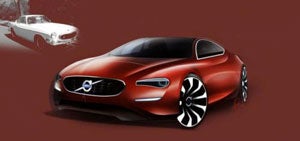 6th Gear: Volvo Designer Sketches Modern Day P1800 Volvo's only real sports car, the P1800, was launched approximately 50 years ago. Popularized by The Saint, the curvaceous Volvo manages to combine Italian design with Swedish engineering principles. The model was discontinued and never picked up again, but Volvo Design Director Christopher Benjamin revealed this drawing of what a modern one might look like. So, if you're missing the P1800 just buy an Audi A5 and an Alfa 8C and mash them up we guess.
---
Reverse:
⏎ Ford E-Series: Requiem for the Band Van. [New York Times]
⏎ Last Ford Ranger rolls off assembly line next week. [USA Today]
⏎ How Focus shoppers become Escape buyers. [Automotive News]
⏎ Ford Brings Back Dividend, but Will it Help Shares? [CNBC]
⏎ Toyota lowers annual profit forecast after Thailand floods. [Detroit News]
⏎ G.M.'s Chief, Daniel Akerson, Shakes Up Automaker's Staid Traditions. [New York Times]
⏎ Closed auto plants find new uses across nation. [Detroit News]
⏎ GM Volt fire risk a 'chemical reaction issue': Holden. [GoAuto]
Photo Credit: Flickr/char1iej
---
Today in Automotive History:
On this day, a young engineer at General Motors named Thomas Midgeley Jr. discovers that when he adds a compound called tetraethyl lead (TEL) to gasoline, he eliminates the unpleasant noises (known as "knock" or "pinging") that internal-combustion engines make when they run. Midgeley could scarcely have imagined the consequences of his discovery: For more than five decades, oil companies would saturate the gasoline they sold with lead—a deadly poison. [History]
Show us your tips!
Got tips for our editors? Want to anonymously dish some dirt on a competitor? Know something about a secret car? Email us at tips@jalopnik.com.
Lost in our new layout?
Click here for the Opposite Lock or Tips forums. Want a more "blog-like" look? Click the button up top next to "Top Stories."
Get more Jalopnik!
Want even more Jalopnik? Want to know which of your friends read us? "Like" us on Facebook and follow us on Twitter.