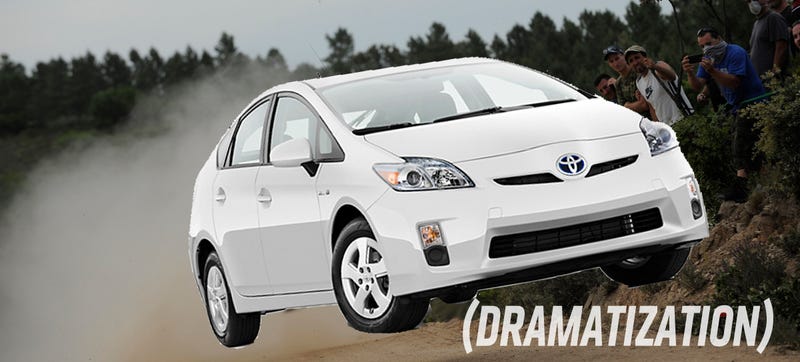 "I'd rally the shit out of a Toyota Prius if only it had all-wheel drive!" If I had a nickel for every time I heard that, I'd be able to afford dozens of Prii. That's why there's exciting news about this longtime enthusiast favorite: the next one might get all-wheel drive.
Automotive News reports the next generation of Prius, set to begin production in December of 2015, may get an all-wheel drive option in addition to its default front-drive layout.
"I think we will possibly do it," exclaimed Koei Saga, senior managing officer in charge of powertrain development, to AN. Riveting!
Saga also said the next Prius will likely come with two powertrain options: one with a cheaper nickel metal hydride batteries, like it has used since always, and a higher-capacity lithium ion pack for a more premium model.
"The batteries will be renewed. Everything will be revised. And I think we will come up with a fuel economy that will surprise everyone," Saga said, without giving figures.
Translation: The Prius is coming for you, Subaru WRX.