This weekend's election of Socialist candidate Francois Hollande to the presidency of France will have major impacts on the Eurozone, austerity policy, and the country's foreign relationships. More importantly, he gets to pick a car for his handover.
What does a French Socialist pick to parade down the Champs-Elysees? A Citroën DS5 diesel-hybrid, of course.
As far as head-of-state transportation goes, it's a fairly inspired choice. We're not generally fans of hybrids, but the combination of a diesel engine with a small motor powering the rear wheels is one of our favorite formulations. Also, for a Socialist, it's probably bad form to show up in a limo.
When ex-President Jacques Chirac handed over power to Sarkozy, he selected a Peugeot concept car. As president, Sarkozy had a fleet of armored luxury cars from Peugeot, Citroën and Renault to choose from. We'll see if they armor up a DS5 for Hollande's full-time state car.
Another reason we think this choice is so inspirational is that President De Gaulle and his wife were shot at while driving around his DS and everyone in the car survived without a scratch (a scene fictionally recreated here).
G/O Media may get a commission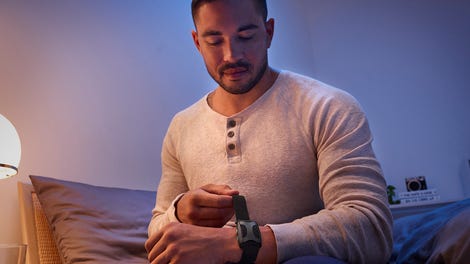 President Obama has a hybrid of his own, sort of. HIs car Cadillac One is the combination of a Cadillac body with a GMC TopKick commercial truck platform. We're guessing the DS5 gets better mileage. (Hat tip to Pierre!)
Photo Credit: Getty Images/Citroen