NASCAR driver Clint Bowyer sued his HScott Motorsports team for breach of contract and fraud for at least $2.223 million, reports ESPN. The lawsuit alleges that the team missed two monthly payments as well as a commission for bringing sponsorship to the team.
Bowyer made a one-year deal with HScott to ride out 2016 while he prepared to take over retiring driver Tony Stewart's spot at Stewart-Haas Racing, finishing a disappointing 27th in the season standings. A 27th place finish was not the carer boost Bowyer was hoping for, either.

HScott is widely believed to be shutting down after this year, having run into financial problems. Bowyer's lawsuit claims that the money he was owed was used to pay off the team's other debts. ESPN writes:
Bowyer alleges in the lawsuit that Scott, who is expected to shut down the Cup team, is using money owed to Bowyer to pay other creditors and "repeatedly failed to make the scheduled payments" owed on the 20th of each month.

"[Scott and the team] are in financial distress and in negotiations with various creditors to settle substantial debts ... all the while [they] refuse to pay [Bowyer] for services performed," the complaint states.
Bowyer alleges in the lawsuit that HScott owes him for $1.2 million in missed payments on Oct. 20 and Nov. 20 as well as at least $1 million for bringing in the sponsorships of at least five companies (5-Hour Energy, Maxwell House, Peak, Visine and AAA Insurance) to the team, per ESPN.
HScott Motorsports spokesman Ramsey Poston dismissed the lawsuit as "frivolous" in his comment to ESPN:

We are aware of the lawsuit. Obviously we won't speak about the details of the suit, but I can say that overall it is frivolous and capricious.

It is also important to know that Mr. Scott has used personal resources to loan money to the race team to support it, and to allege that he has taken money out of the race team is simply false. Mr. Scott and the team will aggressively defend itself and will ultimately prevail.

G/O Media may get a commission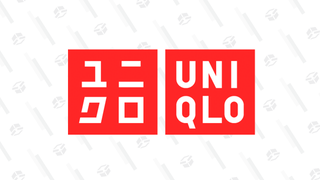 Year-round basics
Uniqlo Summer Sale
Bowyer's business arm Clint Bowyer Racing Inc. filed the suit against team owner Harry Scott and the HScott Motorsports team itself on Nov. 21 in North Carolina Superior Court.

An order of attachment has been issued requiring Scott to hold onto $2.223 million in property in the event of Bowyer prevailing, per ESPN. One of those pricier items HScott can't liquidate just yet is its charter with NASCAR, which guarantees HScott's No. 15 car an entry into each race.
Bowyer's attorney Robert Muckenfuss told ESPN that they were forced to file the lawsuit after learning that HScott was liquidating assets and asking NASCAR for permission to sell the charter with no apparent intention of paying Clint.