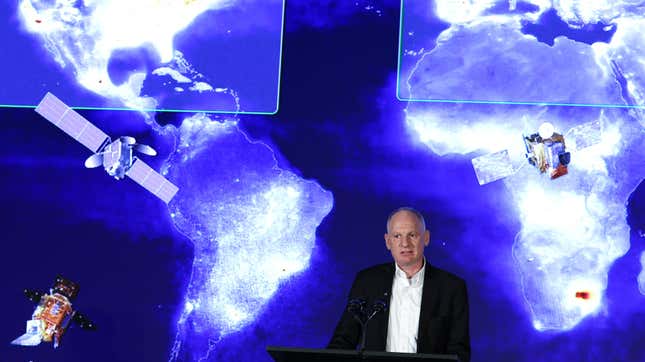 In the three-ish centuries since the beginning of the Industrial Revolution, humanity has done some deeply terrible things to the planet. We've filled it with tire dust, made the air thick with smog, and generally turned "outside" into a worse place than ever before. Things have gotten so bad that our previous methods of pollution tracking — EPA-run stations on the ground — no longer suffice. Now, we need to track pollution from space, and the National Aeronautics and Space Administration is stepping up to the task.
I Think You Should Leave Is Full Of Comedy About Cars
NASA has begun the process of monitoring North American air pollution using satellites, as a first step towards creating a more comprehensive picture of global air quality than ever before. Wired looked into the agency's efforts, and spoke with representatives from the project team to figure out just what kind of impact we can expect from this new research.
In case you missed it:
NASA is looking across North America for tiny particles in the air. These microscopic contaminants may be invisible to the unassisted human eye, but they create major problems — everything from plant life to human health is negatively impacted by these "PM 2.5" pollutants. Accordingly, NASA is working with the Centers for Disease Control and Prevention and the National Institutes of Health, to see just how bad things have gotten.
While NASA is currently focused on North America, the agency wants its research to help the global south as well. It wants to form the groundwork, but allow future scientists to improve on its data and findings. Maybe, with that research behind us, humanity can contribute something a little better to the planet.