People actually think flying cars will work this time, cars on the ground are having brake issues and talks on the North American Free Trade Agreement will probably never end. This is The Morning Shift.
1st Gear: The North American Still Talking Agreement
The North American Free Trade Agreement is a big deal, whether you're a fan or not. It governs trade between the U.S., Canada and Mexico, established nearly 25 years ago to eliminate tariffs on most things traded to and from each. President Donald Trump campaigned with resentment toward the deal, and now talks have been underway for what seems like forever to come to a different agreement.
And, really, it sounds like it's devolved into an argument between the popular kids in school. The goal is to have a deal by the end of the month, Bloomberg reports, but the U.S. and Mexico are set to talk into next week and work out their problems "in order to reincorporate Canada." From Bloomberg:
After two days of talks focused on rules for car production, Mexican Economy Minister Ildefonso Guajardo said that the U.S. and Mexico still haven't resolved all their pending issues. Mexico won't consider negotiations complete until Canada also agrees to a deal, Guajardo said, and that nation's minister hasn't attended talks in the past five weeks.

The U.S. and Mexico are running out of time to get a deal and have President Donald Trump and his counterparts sign it before Mexican President Enrique Pena Nieto leaves office in December. Some of the toughest issues, like an American demand for greater access to the Canadian dairy market and a clause that could end Nafta after five years, remain unsettled.

"We need to have engagement with Canada, and the only way it can happen is if we continue through the weekend and into next week," Guajardo told reporters Thursday afternoon.
G/O Media may get a commission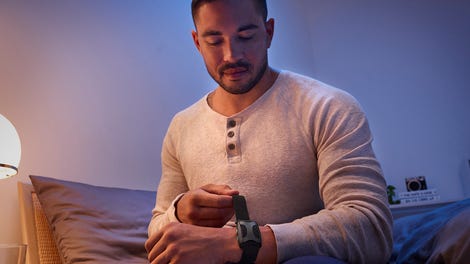 Bloomberg cited sources as saying in terms of car tariffs, the U.S. agreed to keep the 2.5-percent tariff that's currently on cars imported from Mexico so long as they're made at factories that already exist. There wasn't a solid indication of tariffs for other cars, but Bloomberg reported they could be 20 or 25 percent.
Foreign automakers are annoyed by Trump's NAFTA proposal to up the amount of locally sourced parts in the U.S., but Reuters reports that Ford, Fiat Chrysler and General Motors are happy with the content rules because they "would allow North America to remain competitive" in the global market.
Will NAFTA talks ever end? Ever?
2nd Gear: More Flying Car Development
As if the world needed more hot air about the imminent development of flying cars (they've have been around for 100 years, and they're very hard to make comply with regulations for an actual "flying car"), Bloomberg reports that Japan now has Uber, Airbus, Boeing and others on board to help it make one.
Those companies are part of a government-led group of 21 total businesses and organizations Japan has gotten on board, in attempts to bring flying vehicles to the country and ease traffic within the next decade. Uber's already said it'll put $23 million into developing flying cars in Paris, according to Bloomberg.
Here's the idea for Japan, from the story:
"The Japanese government will provide appropriate support to help realize the concept of flying cars, such as creation of acceptable rules," the ministry said.

[...] The technology, just like aviation, would need to win approvals from several regulators that can take many years. That would also happen only when safety standards are set by agencies, without which commuters won't embrace the flying craft.

"It's necessary for the government to take a lead and coordinate on setting safety standards," said Yasuo Hashimoto, a researcher at Tokyo-based Japan Aviation Management Research. "They are trying to set a tone for the industry ahead of other countries."
Making a feasible flying car that conforms to both road and air regulations, if that's the idea here, is out there. It isn't easy. But, you know, it just might happen before NAFTA talks end.
3rd Gear: FCA Recalls More Than 200,000 Vehicles Over Brake Glitch
Give yourself some extra stopping distance if you're driving around in a new Dodge Journey, Grand Caravan, Jeep Cherokee or Compass, because Fiat Chrysler announced Thursday it's recalling 209,000 vehicles for a potential brake glitch. About a third of those vehicles are at dealers, FCA said.
The recall includes certain 2018 Dodge Journeys, 2018 and 2019 Dodge Grand Caravans, 2018 and 2019 Jeep Compass SUVs, as well as 2019 Jeep Cherokees. The announcement said the recall is voluntary and will include inspections and brake bleeds as needed, and that customer notification is "imminent."
Here are the details, from the FCA announcement, emphasis FCA's:
An investigation by FCA US discovered certain shipments of a supplied brake-system component had not been manufactured to specification and were inadvertently installed on vehicles during spring 2018.

In new vehicles with very low mileage, these components may cause gas bubbles to form in a vehicle's brake fluid. Brake function would remain in such circumstances, but stopping distances may be increased. 

FCA US is unaware of any related injuries or accidents, and the Company's investigation revealed no customer complaints. However, FCA US urges affected customers to heed the instructions on their recall notices.
Of the more than 200,000 vehicles in the recall, FCA said an estimated 154,337 are in the U.S., 19,066 are in Canada, 900 are in Mexico and 35,562 are outside of those areas.
4th Gear: A Fire Breaks Out at Tesla's Fremont, California Factory
There was a fire at Tesla's Fremont, California plant on Thursday, Automotive News reports—a literal one, although there are many metaphorical fires in CEO Elon Musk's life right now. There were no injuries or damage to the factory, he posted on Twitter after it happened.
Musk said on Twitter that the fire started when cardboard being prepped for recycling caught fire, and that the Fremont Fire Department responded "super fast" to it. Fremont is crucial to Tesla, as Automotive News put it:
Tesla's sole plant in Fremont is crucial for the company as it seeks to ramp up vehicle production rates. Tesla manufactured more than 5,000 Model 3s in the last week of June, working around the clock to hit the mass-manufacturing milestone.

The push also included assembling vehicles in a tent outside the factory, raising questions on the company's ability to sustain production rates and keep up quality standards.
Yes, quality standards are important.
5th Gear: Toyota Groups Form Joint Venture to Work on Self-Driving Tech
If reading daily automotive news had a drinking game to go along with it, "self-driving tech," "joint venture" and "dynamic" would have a person knocked out by 10 a.m. if they just picked one. So, get ready: Four Toyota group firms will create a joint venture for their self-driving tech, Reuters reports.
The goal, for these smaller groups supplying Toyota, is to combine to better be able to compete with bigger companies on this stuff. From Reuters, via a Nikkei business daily story:
The new company, to be set up by Denso Corp (6902.T), Aisin Seiki Co (7259.T), Jtekt Corp (6473.T) and Advics, will bring together technologies such as braking and steering, the Nikkei said.

Denso is expected to hold the majority stake.

The new firm, to be launched by the end of this year, will primarily supply Toyota but also target European, U.S. and Chinese automakers, the Nikkei said.
May you not have to read the term "joint venture" again until at least Monday.
Reverse: Poor Pluto
On Aug. 24, 2006, astronomers determined Pluto to be a dwarf planet rather than a real one. The International Astronomical Union announced the decision, according to Wired, with its definition of a true planet as the following:
A celestial body that (a) is in orbit around the sun, (b) has sufficient mass for its self-gravity to overcome rigid body forces so that it assumes a hydrostatic equilibrium (nearly round) shape, and (c) has cleared the neighborhood around its orbit.
And its definition of a dwarf planet as this:
A celestial body that (a) is in orbit around the sun, (b) has sufficient mass for its self-gravity to overcome rigid body forces so that it assumes a hydrostatic equilibrium (nearly round) shape, (c) has not cleared the neighborhood around its orbit, and (d) is not a satellite.
Poor Pluto. Pluto was just trying to fit in.
Neutral: Do Flying Cars Interest You, at All?
There are so many other vehicles to put research and development into—personal spaceships, inexpensive submarines, anything...