The drama between rapper Azealia Banks, artist Grimes and Tesla CEO Elon Musk continued today with even more claims and accusations posted to Banks' Instagram story, now alleging that Musk lied about not knowing her and lied about his lawyers not having her phone. Also, that she can see children in "the invisible world."
In a series of posts to her Instagram story, Azealia Banks today alleged that a spokesperson for Elon Musk was lying in an article on Business Insider about Musk and his lawyers having her phone.
In a since-deleted page of the Instagram story, Banks alleged that Musk and his attorneys paid off her attorney to take her phone and "delete evidence," and that she just wanted her phone back with all of her "quality nudes."
You can see the deleted post in a screenshot captured by Cheddar anchor Hope King (click to see the full image):
G/O Media may get a commission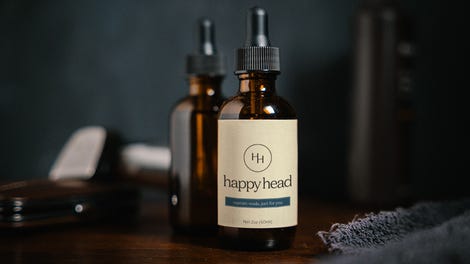 She also posted screenshots of an alleged conversation with an unknown person to suggest that she had indeed been in communication with Musk through notes, despite his team claiming otherwise.
In the final screenshot below, Banks circled a message allegedly from Grimes discussing how Musk determined the $420 stock price in his controversial tweet about taking Tesla private, with a mention from the sender that it led to the SEC investigating Musk for fraud.
A spokesperson for Elon Musk told us that in an email that "Elon doesn't know Azealia Banks. He doesn't have her phone and neither do his lawyers." A spokesperson for Tesla declined to comment on Banks' post concerning how Musk determined the share valuation of $420.

Last week, Azealia Banks, the rapper best known for having bizarre beefs with just about anyone of notoriety by now and also for some of her music, logged onto Instagram and started posting to her story about her time at Musk's house. Screenshots captured by followers of Banks show her alleging that she flew to Tesla CEO Elon Musk's house to work on a music collaboration with Musk's then-and-maybe-current girlfriend Grimes.

Banks then claimed she was left waiting alone at the house for days before leaving, and alleged that Musk was tweeting while on acid and "fucking up his own stocks and what not." The posts to her story came just after he proposed to take Tesla private when its stock valuation reached $420, the "weed number," without also announcing who would be the financial backers for such a move until later. Banks claims she saw Musk in the kitchen on the phone in search of possible investors to follow up his tweet.

Musk told our sister site Gizmodo that he had never met Banks. Earlier today, he also explained to Gizmodo his reasoning for deleting his Instagram, which is that he "didn't like it."
Musk's original tweet about taking Tesla private has brought the billionaire and Tesla multiple shareholder lawsuits, as well as a reported investigation from the SEC, all under very focused media spotlight with Banks' consistent flurry of Instagram posts about her adventures at the Musk household.
It's important to highlight that, though Banks claims to have all this information on Musk, she also claims she's "like a very fierce protector of children," and "can see them in the invisible world," with Grimes allegedly then asking what the "invisible world" is after suggesting Banks get pregnant at the same time as her, which may happen in the next three months?! It's hard to just ignore that part of the screenshot, and wonder what Banks may or may not be witnessing along with the children of the invisible world.
Jalopnik has reached out to known representatives of Grimes for comment and will update when more information is available.
And, wait, what the hell is the "invisible world?" I can't put into words how incredible all of this has become in just the span of a couple weeks.