Travis has a 2007 GTI and a 200SX but both have high miles and terrible gas mileage for his 80-mile commute. He is ready to trade them for something somewhat practical and reliable that won't cost a fortune to fill up. What car should he buy?
(Welcome back to What Car Should You Buy? Where we give real people real advice about buying cars.)

Here is the scenario -

I drive 80 miles a day for work, half of which is on 695, the Baltimore Beltway. I currently DD a 2007 GTI. Everything about maintaining it is expensive and having to use premium gas is a killer when I only get 25 mpg. I also have a 1996 Nissan 200SX SE-R, the same car as my very first car. It has been sitting for eight months because there is something wrong with the front end and it is not worth fixing with over 200K miles on it. The GTI is getting up in years and mileage. (I will hit 150K miles next week.) It is time for me to get rid of the Nissan and get what I can on a trade-in on the GTI to get something a little better on gas.

I am somewhat of a Nissan fanboy, I love all GT-Rs, Zs and even the B13 Sentras and B14 200SXs. My dad had a 510 Wagon that was really cool. I like classic American muscle, '68 Mustang fastback is tops for me.

It can't be boring—I might have spoiled myself with the GTI. I know I'm not going to get that kind of fun for the price and mpg I'm looking for now, but it just needs to minimize the loss in "fun capabilities." It also must be able to seat four adults. Ideally, I'd like another manual, but a decent auto would be fine. Something weird like a Nissan Cube would be OK even if it wasn't fast. As for the budget, I can spend up to $15,000.
Quick Facts:
Budget: up to $15,000
Daily Driver: Yes
Location: Baltimore area
Wants: Good mpgs, not boring, reliable
Doesn't want: Something too thirsty
Expert 1: Tom McParland - Someone Say, Weird Nissan?
G/O Media may get a commission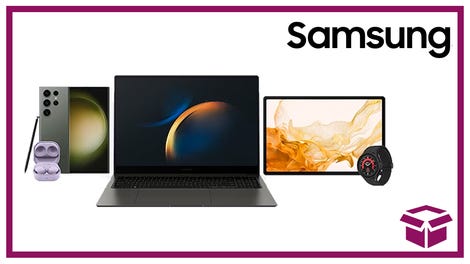 24 hour deals
Discover Samsung - Daily Deal
Travis, that sounds like a tough commute and it's too bad you can't keep the 200SX around for some Radwood goodness, but sometimes projects just become too much. The good news is there is a relatively easy solution for your new commuter car. You like Nissans, you want above 30 mpg, and maybe something weird. You need a Nissan Juke.

But not just any Juke... a NISMO Juke. You get a slight power bump to 197 horsepower over the regular Juke's 188 along with some suspension and style upgrades. Most importantly, you're still up to 33 mpg on the highway. You will have to cast a wide net for one unless you want to settle for a model with the CVT, but manual Jukes can be found. This Certified 2015 NISMO Juke with around 42,000 and a 6MT is under budget. Get ready to hike up to Connecticut to get it.
Expert 2: Erin Marquis - A Reformed Diesel Will Do You Right

So you're a Nissan fanboy. Fine. But you also admit that you currently love your little zippy GTI, just not what it costs you in fuel and upkeep. You think you're "not going to get that kind of fun for the price and mpg [you're] looking for now." Well friend, I have good news to share with you: I have a solution to your quandary. You need to turn the G into a T (and change the other T to a D), and get a diesel.

I am speaking from first hand experience, as I just so happen to own a 2015 Volkswagen TDI Sportwagen and let me tell you: It is tops. First let's talk mpgs. I regularly see about 45 mpg, if I'm mostly freeway driving, which is why it is a beast on road trips and long hauls, much like your commute. Yes, diesel is a little more expensive—AAA says the national average right now puts diesel and premium neck and neck in terms of price—but you really are getting the most bang for your buck when you use diesel.

Here's a cute 2015 Volkswagen Golf TDI for right around your price range an hour away in Virginia. According to the dealer, it gets a great 43 mpg highway, which will definitely make your commute more affordable. And listen, don't fear the diesel. Modern diesel engines will start reliably even in frosty Baltimore. Traveling on the East Coast's main arteries will give you plenty of opportunities to find a service station with the stuff. The engine doesn't have an overpowering roar, more of a throaty, satisfying growl, and VW fixed all their cheats in the computer, which is nice. It's weird, it's fuel-efficient, it's reliable and fun. You can even find them with manuals! It's the best, nay, the most Jalopnik choice.

Expert 3: Jason Torchinsky - Look, You Asked for a Weird Nissan So This One's on You

Travis—can I call you Travis? Good. Trammis, I think I know what you need for that elusive combination of four seats, fantastic fuel economy, Nissanimity, and non-boring: a Be-1.
Look, you ask for weird and Nissan and you think one of us is not going to suggest a Pike Factory car? Of course we are. And I think the Be-1 is the one for you.
The Pike Factory cars were limited run models made with really bold and distinctive styling and themes, and all were built on the workhorse Micra platform, which has a 987cc four-banger that can get 40+ mpg in the city no problem, and I bet could touch 50 mpg on the highway, driven properly.
I know an 80 mile commute in a car with less than a liter of engine may give you pause, but I've actually got a Pike Factory car with this same engine, and I've driven it on the highway a good amount. If you're okay with keeping speeds around 65 mph, it's just fine.
I mean, my standards aren't everyone's, but I think it's plenty comfortable. The Be-1 is a bit more modern-feeling and refined than my Pao, too, so I think it'd be comfortable enough on your commute. I've gotten four adults in my Pao, and I'm sure you can do the same in the Be-1, maybe just not for a really long road trip.
Plus, look at the damn thing! It's fun and novel and by no means boring at all. Look at that friendly face and those cool taillights and just the whole damn thing.
You can get one from our pals at Duncan Imports for $8,991, but they seem to just have automatics in stock. If you want to go through the import process on your own, there's a good selection of them here, with manual transmissions and canvas sunroofs, with prices that range from $1,317 to over ten grand.
You want a fuel-efficient, weird Nissan? Brother, you're covered.
Expert 4: Raphael Orlove - I Have Good News and I Have Bad News
The bad (?) news is you're going to have to pack your things because, well, I'm going to have to take you at your word.

You want an interesting car, one that gets good mileage, and you're a fan of Nissans. And if you want an interesting Nissan that gets really good mileage, you're going to want to move to Japan.
That's where you can find yourself a Nissan Dayz Roox Highway Star! We don't get this delightful tiny-cubelet in America, and the 25 Year Import Rule keeps it from our shores, which is a bummer.
Even brand new they're right around $15,000 USD (16-17 million yen) and offer all the space that you could possibly need. Technically Nissan and Mitsubishi got caught cheating on some optimistic fuel economy ratings (Nissan claimed around 68 mpg, or 29.2 km/L) but even knocking that down a bit gets you great economy, almost enough to justify leaving the blue crabs of Baltimore behind.