You are engineer superstar Giotto Bizzarrini. You built the glorious, Shelby-teasing Ferrari 250 GTO. But you feud with Enzo (shocking) and are then wooed by Feruccio Lamborghini to develop an Enzo beater giving Lambo (and the world) the 350 GTV concept along with its glorious 3.5-Liter V12. You then go to work for Iso developing the Le Mans winning, Corvette engined Grifo A3. You know what you ought to do next? Start your own company (Bizzarrini has a certain ring to it) and produce just over 100 examples of the most stunningly gorgeous Italian supercar this side of a Muira. Way to go, Giotto. More salivating after the jump.
The maroon car above is the super-rare 5300 GT Corsa. Most of Bizzarrini's 67 customers (yup, 67) opted for the more streetable Strada. Two Stig-like fellas went for the maximum hoonage potential inherent to the race-ready Corsa. The more extreme of the two versions got a fiberglass body, plastic light covers and leather straps to hold down the hood. Note the location of the gas cap. Even cooler: see those two lumps of metal sitting on top of the glass? Those are the brake-exhausts. We surrender.
Like all great Italians, 5300 GTs weren't just sultry faces. Underneath the hottie exteriors revved a ferocious 5.3-Liter Chevy small block with four twin-choke Webers pumping out 405 horses at a screaming 6000rpm. And the more luxurious Strada version (pictured immediately above and below) weighed just 2,623lbs. Official numbers aren't available so we'll let you do the math; V = Vo + AT, etc.
G/O Media may get a commission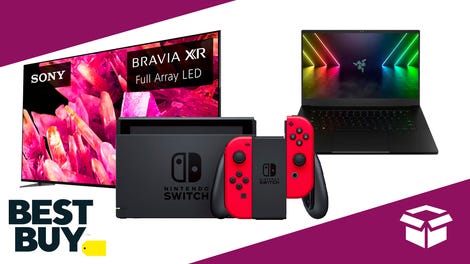 Three Day Sale!
Best Buy - 3-Day Sale
Sigh... we weren't born Persian Royalty why exactly?
Related:
Bizzarrini Racer for Sale on eBay [Internal]