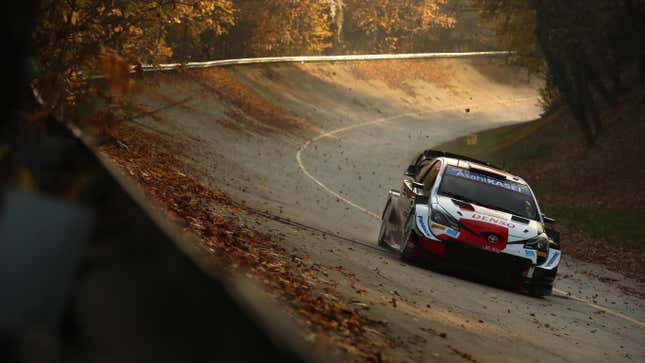 For most racing drivers and fans, the banking at the Autodromo Nazionale di Monza is a traditional stop for photos during any race weekend, but the 1969 1000km of Monza was the last major race to use the track's two steeply banked turns. There has been serious interest in bringing the banking up to modern standards for potential events. However, funding issues might have derailed the surreal project.
While international motorsport abandoned circuits with high-banked corners in the 1960s, there has been a shift in recent years towards reviving banking in a very limited capacity. Circuit Zandvoort in the Netherlands modified its final corner to feature 18-degree banking as a part of renovations for the revival of Formula 1's Dutch Grand Prix in 2021. Luyendykbocht, named after two-time Indianapolis 500 winner Arie Luyendyk, is lined with SAFER barriers and catch fencing like an American oval.
Monza hasn't been entirely absent from this reversal. The venue has hosted Rally Monza since the late 1970s, typically as a round of the Italian Rally Championship. Rally Monza was briefly added to the FIA World Rally Championship as its season finale in 2020 and 2021 due to the COVID-19 pandemic. The fastest rally cars in the world got the opportunity to hurtle around the historic banking, with eight-time world champion Sebastien Ogier winning both editions.
Monza had planned a €100 million ($107.8 million) renovation to celebrate the track's centennial anniversary in 2022. The plans focused on reconfiguring the Grand Prix circuit to bypass the first chicane and Curva Grande as well as reprofiling the second Lesmo to be faster. The President of the Automobile Club d'Italia also proposed reviving the circuit's banking. However, the 100th anniversary passed, and the renovations never happened.
The project relied on funding from the Italian government, and the money seemingly never came, likely due to the pandemic. The modernization effort will have to take place at some point soon. The contract to host the Italian Grand Prix expires after the 2024 race, and Formula 1 might leave for green pastures if facilities aren't upgraded.
While F1 might not be willing to take on the unique challenge, smaller series in slower cars wouldn't hesitate to race on the 30-degree banks. Racing seems set on finding unique spectacles to draw attention that has amounted to a glut of new street circuits in exotic locations with obscenely high speeds. It would be incredible for one of the world's oldest circuits to remain a marquee venue.