---
1st Gear: The first McLaren MP4-12C GT3 has successfully undertaken its debut tests at the MIRA proving ground facility and Silverstone Circuit in England. Originally conceived in McLaren's Formula 1 simulator and with testing on FIA-certified GT3 circuits across Europe now successfully beginning, the new GT3 is almost ready to hit the track competitively. The new MP4-12C GT3 now just needs to finish up its development and testing over this 2011 race season before 20 cars are delivered to privateer teams for racing in 2012. Make it 22. We'll take two of them.
---
2nd Gear: Renesas, the world's largest maker of automotive microcontrollers — the electronic brains that control millions of vehicles built by major automakers — is shifting production from its crippled Naka, Japan plant, which built 25% of its chips, to one plant in Singapore and one in western Japan. The transfer could take up to two months. The Naka plant won't resume partial operation until July. The move by Renesas Electronics Corp., which controls 41% of the global automotive chip market, signals months of shortages of the highly specialized parts, already in tight supply before the March 11 earthquake in Japan. Japanese and North American automakers could face production shutdowns if the pipeline runs dry.
---
G/O Media may get a commission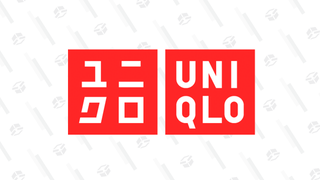 Year-round basics
Uniqlo Summer Sale
3rd Gear: Nissan Motor Co. has received reports that "several" drivers in Japan and the U.S. were unable to restart after switching off their electric cars, according to company spokesman Toshitake Inoshita. The automaker is currently investigating the cause of the problems, Inoshita told Bloomberg yesterday. This problem seems similar to incidents we first reported on last month.
---
4th Gear: Did you know that there are two muscle cars in Cars.com's list of hot movers? I didn't. But both the Camaro convertible and the Ford Mustang are hitting lots and selling out in less than ten days being there. I've got to believe that it's because it's beginning to approach the summer top-down driving months. Whatever the reason, I'm happy to see some 'merican muscle sitting atop the do-want list.
---
5th Gear: Alfa Romeo's return to North America has been delayed at least a half year — from 2012 to 2013 — partly because Fiat-Chrysler CEO Sergio Marchionne is not satisfied with the design of the cars that will lead the brand's comeback in the crucial market, people with direct knowledge of the matter told Automotive News Europe. The delay also is a serious blow to Alfa in Europe because without the Giulia mid-sized sedan and station wagon the automaker will have one of the weakest premium brand lineups in Europe. Also, if we don't get this, it'll make me cry tears of sadness.
---
6th Gear: The trials and tribulations of Spyker continue as the automaker's now in talks with Convers Group, a financial institution controlled by Russian financier Vladimir Antonov, for the sale and lease back of Saab Automobile's real estate assets. The outcome is still uncertain and subject to the approval of Sweden's National Debt Office. Boy, Antonov's just going after every way possible of snagging more of that little meatball, ain't he?
---
Reverse:
⏎ Auto industry faces shortage of engineers. [Detroit News]
⏎ Building the perfect garage PC. [Popular Mechanics]
⏎ Eight things Scott Burgess learned about March auto sales numbers. [Detroit News]
⏎ China's passenger-car sales grew in March at a pace below forecasts after incentives ended and fuel prices rose. [Bloomberg]
⏎ Automakers are worried about one Japanese computer chip manufacturer. [Automotive News]
⏎ Lagarde says Renault report says management was 'dysfunctional' [Bloomberg]
⏎ Farewell to Chick Hale, an Ohio folk hero. [Hemmings]
---
Today in Automotive History:
On this day in 1879, Sandor Herz-the future John Hertz, the man behind what will one day be the world's largest car-rental company - and then who will give me a lifetime ban from said car-rental company for abusing CDP codes — is born in present-day Slovakia. [History ]
Show us your tips!
Got tips for our editors? Want to anonymously dish some dirt on a competitor? Know something about a secret car? Email us at tips@jalopnik.com.
Lost in our new layout?
Click here for the Opposite Lock or Tips forums. Want a more "blog-like" look? Click the button up top next to "Top Stories."
Get more Jalopnik!
Want even more Jalopnik? Want to know which of your friends read us? "Like" us on Facebook and follow us on Twitter.