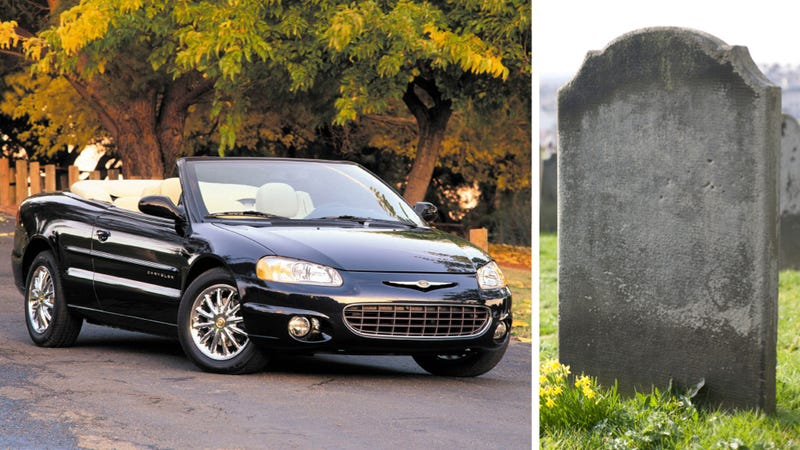 Here's a "you can't make this stuff up" story to start your day: A woman was arrested in Staten Island and charged with drunk driving after police say she drove her Chrysler Sebring into an open grave while visiting the mausoleum of her dead boyfriend, who was killed in a possibly Mafia-related crime in 2008.
The New York Post reports that Kelly Catapano, 35, was arrested Sunday after cemetery workers found her Sebring in a grave four feet below ground and called police. Catapano "made a wrong turn, and instead of turning onto a driveway to the street turned onto a footpath that led to the open grave, she told the workers, who called cops," the paper reported.
Catapano, according to the newspaper, could barely stand and refused a sobriety test, but a chemical test later revealed that she had a blood alcohol level of .247, more than three times the legal limit.
Catapano was not despondent over owning a Sebring like you might expect. She was apparently trying to visit the grave of her boyfriend, Frank Fresca, who was shot nine times in 2008 at his eatery Fresca's on the Bay in a crime that may be linked to the Bonanno crime family.
The Staten Island Advance reports that Catapano has been in trouble before. This is her third drunken driving arrest since Fresca's yet-unsolved murder, and she has been previously arrested for drug possession and living in Fresca's townhouse after the man's widow evicted her.
Like I said, you can't make this stuff up.
Photo credit Chrysler/Shutterstock