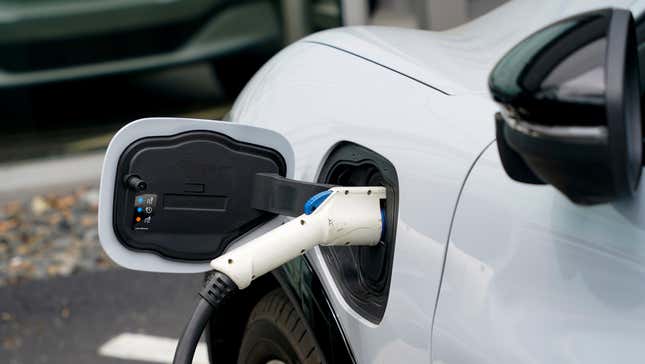 States across the country are busy making plans to build out their respective charging networks. While some may try to use federal funds to do so, others want state residents to help pay for a network they'll inevitably use. One of those states is Minnesota. ABC's KSTP reports that Minnesota's Xcel Energy is looking to its rate payers to help pay for some of the state's charging network.
In case you missed it:
Xcel Energy is Minnesota's largest utility company. Given that, the duty fell to them to build out a statewide EV charging network. The company proposed to build 700 chargers across the state. This would make the charging network the largest network in the country owned by a utility. While you'd think an idea like that would be welcome given the EV transition, it was met with opposition. Smaller companies that own smaller, private charging networks in the state worry that they'll be pushed aside, while others see Xcel's network as a charging monopoly. Nadia El Mallakh, Xcel Energy's vice president of clean transportation and strategic partnerships, is pushing for a 45 percent coverage of the forecasted charging need by 2026. The other side of the plan is uglier, specifically for Xcel's customers.

Customers are in fear of a looming rate hike by the company. Why? Because Xcel, a large utility company that made just over $8 billion in 2022, wants its ratepayers to pony up $26 million to help pay for part of the $170 million charging network. Customers are complaining in the form of direct complaints to the company or a hearing that was held about the issue earlier this month.
When asked about the rate increases, Mallakh brushed aside customer concerns, saying that the network will benefit everyone.
"Yeah, so again, this is gonna deliver a net benefit. It's repaid for everybody who's getting to breathe cleaner air, right? For every EV that's coming on and reducing emissions," he said. To soften the blow, Xcel said that its customers would pay a discounted rate at the charging stations.
Worse yet, state legislators may back Xcel's plan. Minnesota's lawmakers are currently putting forth a bill that would make charging networks owned by utility companies and funded by rate increases from customers the standard going forward. But proponents of the bill worry that if it passes, the states utilities commission wouldn't be able to protect customers from the rate increases
In the meantime, all Xcel's customers can do is sit and wait while the company figures out how much it's going to increase rates to get that $27 million. Xcel president Chris Clark passed it off as maybe a few bucks a month. "But you know, we're looking really here at a, you know, $1 or two, a few dollars a month on the average customer's bill," he said.