Remember the Mercedes pickup truck we all got so worked up on then forgot about? Based on everything we've heard it's still headed to production within a few years, and a fresh batch of rumors has just been dumped on my desk.
Australian auto site CarAdvice.com.au is saying they pried open access to a "top-secret design forum" from which they've learned the upcoming Nissan Navara-based Mercedes pickup truck will be called "X-Class" or "Z-Class," (I'm still clinging to my personal theory that they'll go with "GLT.")
Unsurprisingly, the truck will reportedly be crew cab (four-door) only but have two engine options, the same 2.3 liter four-cylinder diesel in Australia's base Nissan truck and a stronger six-cylinder diesel. No gasoline options at all, apparently At least until production gets shifted to Mercedes' Alabama plant and starts being sold in the U.S.
That last part is complete conjecture on my part by the way, so far the only thing anyone's saying about markets for the Mercedes truck is still that it will basically be sold everywhere but the U.S.
For what it's worth, the Aussies claim the bigger engine will be topping out at 255 horsepower and 406 ft-lbs of torque for a pretty beast 7,700 pound towing capacity.
G/O Media may get a commission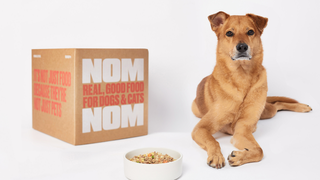 The Australians went on to say that the truck will ship in three specifications; a base work-truck, a mid-range model and a premium luxury variant. They speculate a price range of about the equivalent of $42,000 to $56,000.
As for how much will be Nissan-derived; CarAdvice says Daimler board member Thomas Weber them; "Yes, to come to an attractive price we are using a common platform [with Nissan], but all the rest is done by Mercedes – to design, to develop the vehicle specifically to meet Mercedes criteria," at the 2016 Detroit Auto Show.
The new Navara is already set up for a 5-Link rear suspension, which basically makes for a smoother and more stable ride than traditional leaf springs which still hold up the back of many trucks. It's supposed to be a pretty refined pickup experience in its own right.
I'm starting to think I might have been wrong about the Merc-truck being utility focused; they might really be going for a miniaturized/Europeanized rendition of our F-150 Platinum. Say what you will about dilution of the brand; if it's comfortable and powerful and remotely efficient a Mercedes-Benz pickup could get close to perfect.
Image via Nissan, doctored by the author
---
Contact the author at andrew@jalopnik.com.