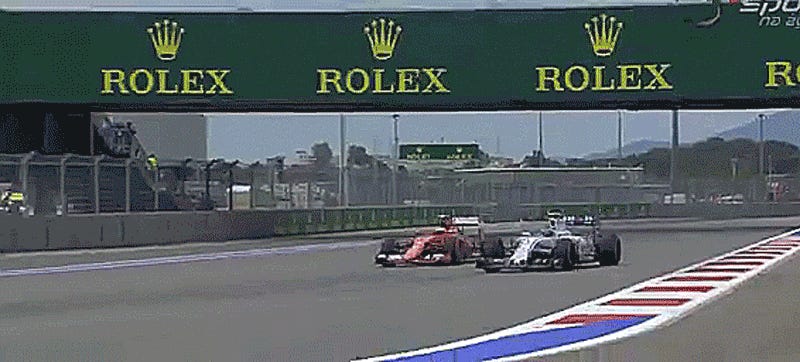 Thanks to a penalty issued to Kimi Raikkonen in the Russian Grand Prix, Mercedes doesn't have to put off their celebration of the Formula One constructors' title for another handful of weeks.
And man, they are celebrating (like they actually didn't think it was going to happen...):
Mercedes drivers needed to score three points more than the Ferrari group in Russia in order to seal the title, but Raikkonen's fifth-place finish prevented that. Even though Lewis Hamilton won the race, Mercedes teammate Nico Rosberg had to retire from the race. But Raikkonen's glory didn't last long — a 30-second time penalty for a late wreck put him back to eighth in the running order and (officially) put the Mercedes name on the trophy: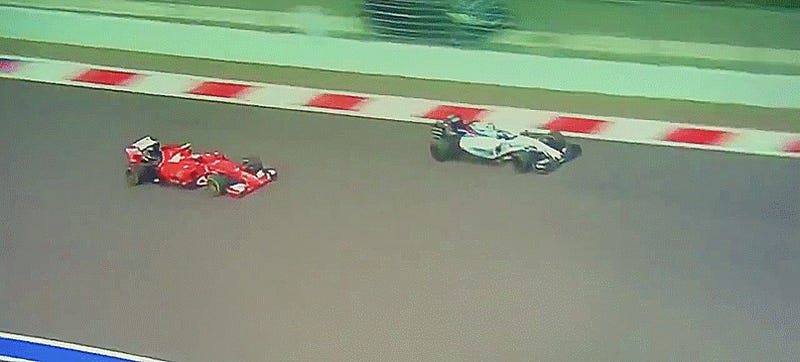 F1 Fanatic reports that Fernando Alonso also received a time penalty, with five seconds added due to disobeying track limits at turn 16. He dropped from 10th to 11th in the running order at Sochi Autodrom.
For Mercedes, this marks back-to-back constructors' titles in F1, and Hamilton continues to lead the championship with 302 points to Ferrari driver Sebastian Vettel's 236 with four races remaining.
---
Contact the author at alanis.king@jalopnik.com.