After trademarking the name for its new electric-car brand and introducing a 400-horsepower concept car to go along with it earlier in 2016, it sounds like Mercedes-Benz has some, well, abundant plans for the brand. If the plans play out, there could soon be more Mercedes EVs than you can count on both hands.

There won't be any cars from Mercedes' sub brand, "EQ," until 2019, but things are going to multiply quickly. Once the production ramps up, Car & Driver reports that the company plans to introduce a new electric car model every year. That's quick and ambitious for a market segment that made up less than one percent of U.S. car sales in 2014, when considering that 43 percent of EVs sold worldwide that year were in America.
Even Matthias Lührs, the vice president of sales and product management at Mercedes, recognizes that the demand is still low. From Car & Driver:
Lührs said the success of EQ—and the effort ramping up to it—depends on three things: customer demand, infrastructure, and regulations. "We see that more customers are asking for electric vehicles, but the total number is still very small—between 2 and 5 percent of the market."

Despite the low numbers, even the passive consumer of car news knows that electric cars are the next big step in the industry. And in stepping toward that, Car & Driver reports that Lührs said the company will introduce plug-in-hybrid versions of each car on the current Mercedes lineup by 2020.
With EQ's introduction of a new model nearly every year, Lührs said Mercedes plans to have 10 electric cars within the next eight or nine years. The EQ brand will also be involved in the sharing of private cars, building on Daimler AG's experience with subsidiary Car2Go. Here's what Lührs had to say, according to Car & Driver:
"Imagine one day—let's say, at the latest, in 2025—there might be a new EQ S-class coming around the corner, and you're calling it through your EQ app. The car will be picking you up, driving autonomously in the garage, and then picking up the next person. We're talking about car sharing here—fewer cars on the road, a very friendly ecosystem, and very convenient. You don't have to call Uber. You call your EQ."
G/O Media may get a commission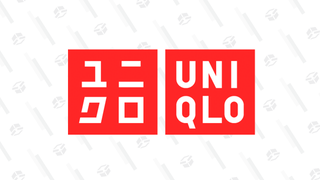 Year-round basics
Uniqlo Summer Sale
Lührs also discussed the electric-car industry, other manufacturers, connected vehicles and more on the sharing of private cars. The full piece can be read here.