The Dakar Rally is one of the most demanding races in the world. It's a long-distance off-road rally raid race that lasts for eleven grueling days to be undertaken this year by 534 racers. It's one of those once-in-a-lifetime events that tests not only your skills as a driver, but your mental and emotional endurance as well. And this year, 10 women are taking part.

With so many competitors, it hasn't been too difficult to include a handful of female drivers, but it's still rare to see them taking top positions. Longtime racing driver Christine Beckers took on the challenging race during its first running in 1979. And Jutta Kleinschmidt became the first woman to win a stage in 1998, then the first woman to win overall in 2001.
This year, the grid is sporting 10 women across multiple disciplines. As of this writing, all of them are still in it.
Here's who to follow.
Laia Sanz (ESP) — KTM Factory Racing Team — Bike
G/O Media may get a commission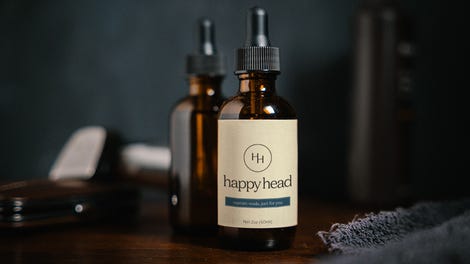 Thirty-year-old Laia Sanz has started her ninth Dakar Rally, which just so happens to be her first outing on a bike in several months. After suffering from the infectious Q fever, she wasn't able to train quite as hard as she normally would. She's not anticipating racing in her best form this year, but she's using Dakar as a way to test her limits and push herself back into racing, she said on the race's official site:

The goal, normally will be to be among the top 15. But today I am in the unknown, I don't know what to expect when it comes to sensations. It would be better than I expect, but I want to be very careful this year and ride without a particular objective. All I want is to start the rally in good health.
Bike Model: KTM 450
Best Dakar Result: ninth overall in 2016
Notable Achievements: 13-time Women's Trial World Champion, 10-time Women's Trial European Champion, five-time winner of Spain's female team in Trial des Nations, one-time winner of the Women's Enduro World Championship.
Sara García (ESP) — Pont Grup Yamaha — Bike
This year, Sara García has a big goal ahead of her. She's determined to be the first woman to finish Dakar without assistance. That means changing tires by herself, performing any necessary mechanical tasks—you name it.
A bad crash in 2018 left García injured and mentally shaken—Dakar is going to be her first big outing back in racing, and she's been working with a sports psychologist just to get herself psyched up for the event, she said on the Dakar page:
I had to start from scratch and train a lot of mind, after the fall I had to resort to a sports psychologist because I got on the bike and was unable to race, but with the help of all the professionals that I have around in the end we have managed to reach Dakar.... All of us who compete in this dream of always being in the Dakar, it seemed unfeasible to me four or five years ago but little by little we set goals. Now I come with expectations of being able to finish it.
Bike Model: Yamaha WR 450 F
Best Dakar Result: This is Garciá's first Dakar rally.
Notable Achievements: Three-time Rally TT Spain Champion, 2017 women's FIM World Cup holder
Gabriela Novotna (CZE) — Indigo Racing — Bike
Gabriela Novotna started her career out as a conference interpreter before she realized that her real passion was racing. Her racing resumé is slim, with her only competing in a handful of races in Romania, Albania, and Morocco.
But last year, she became the first Czech woman to compete in the Dakar Rally, one that was tinged with disaster after a crash saw her break a collarbone. She tried to drive on but was in too much pain. This year, she's just focused on pushing through to the finish:
My decision to do the Dakar came on New Year's Day in 2015, and three years later I was at the start line. I loved last year. I loved every second, every minute, I was so grateful every morning. It was such a disaster for me not to continue. Even though it was horribly painful, with a broken collarbone, I would have kept going. I'm excited to go back. I loved Peru, it was my favorite part last year, so I'm excited it will be there again. For me it's very important not to focus on position. I will try not to follow the results, but I will push myself to my very limit, to go as fast as I can. To go to a race and not race is stupid—you can go for a ride if you want to do that!
Bike Model: Husqvarna FE 450
Best Dakar Result: Retirement from 73rd overall in the 10th stage due to broken collarbone in 2018
Notable Achievements: First place in women's category at Merzouga and Serres Rallies in 2017
Gianna Velarde Sumary (PER) — Socopur Motorsports — Bike
Gianna Velarde Sumary has has quite the life already. She's only 24 years old, but she's already a survivor of cancer in her lymph nodes.
It was during her recovery from cancer that she picked up riding as a way to find freedom and competition. She's heading out to Dakar this year after finding out that the race would be taking place entirely within Peru's borders:
Every day, I visualize myself finishing the Dakar, because I know that the mind is very powerful. The worst enemy is in my head, that's very clear to me. It will be a very special trip. I'll be leaving my home, my family and my cat to race an adventure that is going to change my life. So I know that the woman who is leaving is going to be very different from the woman who comes back.
Bike Model: KTM EXC F
Best Dakar Result: This is Velarde Sumary's first Dakar rally.
Notable Achievements: Competing at the Inca Point Rally in Peru, running the 2017 Motocross Championship of Ecuador
Cristina Gutiérrez Herrero (ESP) — Mitsubishi Eclipse Cross-Sodicars Racing — Car
This is Herrero's third consecutive Dakar rally and it's the first time she's had a bespoke car that she's been working on for months. A dentist on weekdays and a racer on the weekends, Herrero has been breaking records behind the wheel ever since she got in the car. At her first Dakar outing, she became the first ever Spanish woman to race in the car category. This year, she's teaming up with fellow Spaniard Pablo Moreno Huete.
Here's what she said on Dakar's page:
The Dakar is a race that can change completely from one year to the next, there is never anything written. It is a race with many surprises, very hard, that is what makes it striking, and therefore maybe all pilots always choose to repeat. I follow the race from very small, now I have a relationship with Laia Sanz, which is a reference, having your phone number is something incredible and that has given me motorsport and the Dakar. Behind every driver there is a beautiful story of overcoming.
Car Model: Mitsubishi Eclipse Cross T1 Prototype

Best Dakar Result: 38th place overall in 2018, highest placed female driver in 2018
Notable Achievements: Six-time Spanish Women's Champion, female winner of Sealine Cross-Country rally in Qatar (2016), runner-up in 2015 Spanish Rally Championship
Camelia Liparoti (ITA) — C.A.T. Racing Yamaha — Car
This is Liparoti's 11th Dakar Rally. With her small stature, pigtails, and pink cars, she's a tough gal to miss. When she's not competing, she's a photojournalist in France and an avid mountaineer—basically, anything to get the adrenaline pumping.
Her co-driver this year is Spanish driver Rosa Romero Font, an ex-motorcycle driver who is here to fulfill Liparoti's dream of an all-female team. Liparoti isn't looking for an overall win, but she's determined to encourage folks to follow the pink car:

I like the long and difficult Dakar because I have the temperament of a runner and when the other competitors mark the pace because of fatigue, I grit my teeth and I resist. On the 2019 edition, it will be necessary to have a fast pace from the outset because the days are counted. I am curious to see how things will unfold. In UTV Open category in which I am registered, things are still new for me. I continue to discover and learn. It's a real challenge and my goal will be, as always, to go as high as possible in the standings.
Car Model: Yamaha YXZ1000R
Best Dakar Result: Ninth in the quad category in 2012, first woman to win female overall standings in quads in 2013
Notable Achievements: Six-time Women's World Rally TT Championship, first woman to win a round of the Rally of Pharaohs (2009).
Fernanda Kanno (PER) — DE 0 AL Dakar — Car
If you Google Fernanda Kanno, you might be shocked to learn she's a racing driver—most of the photos you find are of her career as a television reporter in Peru. Her team name, "From 0 to Dakar", really says it all: she doesn't have a ton of training in racing, it wasn't her passion from birth, and while she admits to dreaming of racing Dakar at age 15, it seemed outside of the realm of possibility. This year, with Peruvian co-driver Alonso Carillo, she's hoping to finish this year's race:
My first Dakar was a massacre, but I loved it. Neither the training, nor the videos that you can see, nor the stories they tell you, can prepare you. Only one Dakar prepares you for a Dakar. Everything was very surreal, it was like being in a movie. This year I feel much more calm and confident. The truck, Zero Rent2race, has improved a lot and I have more driving hours and more races. We have run in Cross Country and Desafío Inca. The Dakar will be more difficult, but also much more fun.
Car Model: Toyota Landcruiser Rent2Race
Best Dakar Result: Abandoned car on stage eleven in 2018 due to a mechanical issue.
Notable Achievements: First Peruvian to run at Dakar
Andrea Patricia Lafarja Bittar (PRY) — DK420 Competition — Car
The Lafarja family is entrenched in racing, but after a marriage and pregnancy at a young age, Andrea took a while to get behind the wheel.
Now, after a few rally runs and several podiums across South America, she's ready to try her hand at one of the most difficult races of the year. She and her Argentinian co-driver Eugenio Arrieta are determined to make this a great outing for both of them:
For those of us who are not used to the dunes, the 2019 Dakar will be very difficult, very technical. For my part, the two times I've run in that [geographical] area have gone well, with good positions. I am very competitive. I did not enter this world to go around, but to compete. My goal is to beat the Dakar as the only Paraguayan woman in this race.
Car Model: Toyota Tacoma
Best Dakar Result: This is Bittar's first Dakar rally
Notable Achievements: First place in 2017 Paraguay Cross Country Rally Championship
Annett Fischer (DEU) — Racing4Charity - Team Face ALS — SxS
Alongside co-driver Andrea Peterhansel, Annet Fischer is half of the first-ever all-German female team to race Dakar. Fischer has been a physiotherapist at FIA World Cup races as well as at Dakar for years, making this whole 'competing' thing pretty new. Peterhansel is the far more accomplished racer, a four-time women's motorcycle champion and fifth place finisher at Dakar 2004. They're here to have a good time, above all else, and to prove the rightful place of women in racing. As Fischer states:

I turned up to a race and there was a journalist who told me, 'There are too few women in this sport, would you like to race?' That was basically my first day on the rally scene! So I entered Dresden-Breslau and went from there. I think there are far too few women in motorsport, not just in rally. There's no reason girls shouldn't go to more races, because in the cars there isn't much difference between men and women.
SxS Model: Can-Am Maverick X3
Best Dakar Result: This is Fischer's first Dakar rally.
Notable Achievements: Podium at the 2018 Merzouga rally
Olga Rouckova (CZE) — Moto Racing Group (MRG) — SxS
Olga Rouckova has had a short but prolific career so far. She started racing in 2014 and since then has racked up one podium after another. Now, at 34 years old, she's ready to tackle her second round of Dakar with co-driver Daniel Zelenka. This is going to be the first time in an SxS vehicle for both driver and co-driver, which Rouckova discusses:

It's a new category for me, a new dream. After a good year at the Baja European Championship and the Bajas World Cup I needed a new experience, and SxS will be exactly that. I've done training with the Can Am but I haven't actually started a race with it yet. It's going to be a big step up for Dakar, a huge challenge- I feel a bit like a child! I've taken part in army training to get ready for the rally. I'm not professional or anything but it's the best way to prepare for sport. It's hard to talk about our ambitions because this is all very new for me, it's my first time in the SxS category. I just hope we reach the finish line, that's my dream.
SxS Model: Can-Am Maverick X3 XRS
Best Dakar Result: 26th place overall in 2018
Notable Achievements: Winner of the FIM Women's Baja World Cup in 2018
We'll see what shakes out as the world's toughest race runs through January 17.