The Tesla Model 3, the car that's supposed to make or break Tesla, will be revealed tonight. Tesla started taking orders for the Model 3 today, however, and people actually started lining up to plunk down a $1000 deposit to place an order. This is why, in their own words, as they waited outside of Tesla's brand new Brooklyn location.
These interviews have been lightly edited and condensed for clarity.
Liam Quinn, waiting towards the back of the line:
I've never had a car. I've been following Tesla for a while, and I've been super interested in the company. If it sucks, I'll get my $1000 back. But I doubt that will be the case.

I plan to give the car to my mom, who's in Long Island. I'll use it on occasion. I thought about getting my mom a Honda Fit, something small or practical. But in terms of a nice car, I wouldn't get anything else.
Chris Xu, a trader who was wearing a Tesla-branded jacket:

Normally these jackets are $200 anyway, aren't they? I could get any other jacket, but the quality is higher. I don't have a Tesla already. But I have the jacket because I'm a fan.


It's supposed to be a good car. We'll see it tonight. We don't know anything about it. It could be terrible, but it's 100 percent refundable. If it's a $35,000, so a lesser version of the Model S, I would totally buy it. I can't afford a $70,000, or a $100,000 Model S or a Model X. If I could, I would buy that. Since I can't, it's a $35,000 version of that, less version, so yeah.

I have a place to charge it down the block.
G/O Media may get a commission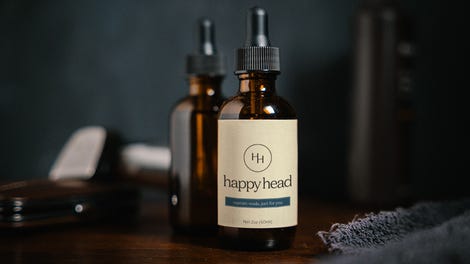 Jason Monroe, a software engineer:

I'm putting a deposit down now, otherwise I'll have to wait until I'm 40 to get a car. I'm 35. You want to be there first, so you don't have to wait for the car. It's all about expediency.

Who else is better, number one? And number two, it's refundable. This is like a computer on wheels. A Chevy Bolt? Oh God, no. No. The Chevy Bolt's like a Compaq, this is a Macbook. That's the difference.
Shaya Bodansky, "I'm an artist at heart, but I do web design, software, and technology,":
I'm excited for the technology about it, not so much for the value of it. I own a Town & Country minivan, I have five children, and this won't seat seven. So now I have a problem. I'll use the 3 for myself every day, and save the minivan for the family road trips.

You ask why not a BMW, Mercedes? We want a technology company that builds a car, not a car company that tries to build technology.
Lauren Diaz, near the front of the line, works at Apple:

It's for mom, actually. Going to get her an electric car, because she's due for a car. My brother has a Roadster, I've reserved the X. So we're trying to have a whole electric family going on. I ordered [the Model X] in 2012. Still waiting on the delivery.

I wouldn't want a BMW 3 Series. I think things are going in a different direction now. Coming from Apple, it's pretty much at the forefront of new technology. I feel like Tesla is that when it comes to cars.

I have a private house to charge it. I also have an electric motorcycle, a Zero motorcycle. I've got the whole fleet.
Arthur Kell, musician and a bar owner, waiting with Jason and Shaya:

If this was left to GM, we wouldn't have any electric cars at all. There wouldn't be any Volt, because they would have done everything to not getting around to doing it. Tesla's thinking the whole thing through. Whether they're going to be competitive 15 years ago, I have no idea.

I've been waiting all my life for something like this to happen. I've never liked cars. But now I have an S, and it's incredible.
Rohan, a bus owner standing a few doors down from the line:

I thought these were all people looking for a job interview or something. Wow. You guys aren't on line ?


Huge line this morning. It was up to the bus stop. Maybe 35, 40 people on line. I got here at nine o'clock. They were here already. What car is that? Another Tesla? My goodness.
Tesla says the first Model 3s will be delivered to customers in late 2017. That's no trouble for Nathan Wolsky, who was possibly the first American in for a Model 3 on Tuesday afternoon at the Dedham, Mass. location.
Wolsky spent those two days in line camping out in a tent. He says it was all worth it, as is the wait for a car—which he anticipates won't happen until 2018 or 2019.

I'm very much a traditional car enthusiast. I drive an Audi A4 with a manual, I used to own an FR-S.

But to me, Tesla is the future, and it's a really good-looking future. I'm sad it doesn't have a manual, but otherwise it's perfect in every way. Call me a fanboy, but I love the idea behind the company. It's a new age of automobiles, and I think Tesla is going to change the world.

Why did I get in line? Because I've been waiting years for this to happen. I'm not going to screw it up.