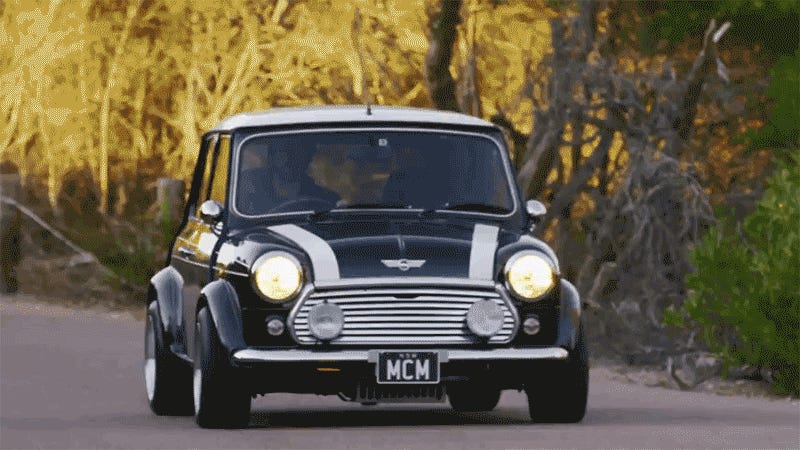 A Japanese domestic market Mini Cooper with a German supercharger sourced from England, packed with Japanese parts only to be run by an Australian ECU on Ethanol. Mighty Car Mods' perfect Mini Cooper is one sweet ride.
When MCM started this project, I was surprised to learn that the BMW Mini's supercharger can be fitted to the original car's ancient BMC A-series engine. An Englishman came up with the idea, which is an interesting twist if you're familiar with Rover's history.
This project was no walk in the park, but if you're planning to do something similar to end up with lots of low end torque and more power in your Mini, here's the step by step guide from down under:
Supercharging the Mini: Step 1, Step 2, Step 3, Step 4, Step 5, Step 6, Step 7 and Step 8.
Since I'm currently in the process of almost doubling the horsepower figure driving my similarly sized Autobianchi A112, I expect to have equally wide smiles in a couple of month:
You can't compete with light weight. Just ask Gordon Murray.
---
Contact the author at mate@jalopnik.com.