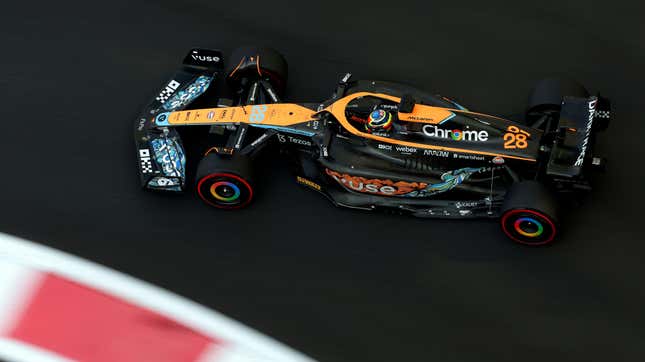 McLaren Racing's growth in the past decade has been astonishing. From a Formula 1 team sprung efforts in IndyCar, Extreme E, and Formula E — and that very well could be just the beginning. In fact, Zak Brown already has his eye on the next big prize: the World Endurance Championship.
This NYC Garage Takes Vanlife To The Next Level | Jalopnik Visits
"The other series we've been looking is the World Endurance Championship," Brown said during a round table ahead of the 2023 Mexico City ePrix, referencing the team's debut win in 1995.
Brown was candid about the fact that an endurance program is a long way off, though: "We're very busy with the portfolio we have now. I think we need to make sure we continue to progress in Formula 1. We've expanded to three cars full-time in IndyCar. We just completed our first season in Extreme E, and here we are ahead of our first race in Formula E.
"But I would say that WEC continues to be under review. It's something we're interested in, but we aren't ready."
McLaren does, after all, have a long history in both sports car and endurance racing. While founder Bruce McLaren's F1 team may be the most notable due to its current presence, McLaren really founded its success in the Canadian-American Challenge Cup (Can-Am). The series was the birthplace of some stunning technology, including wings, turbochargers, and ground effect — and McLaren was undoubtedly one of Can-Am's premiere manufacturers.
Obviously, WEC in the 21st century is a far different beast than Can-Am in the 1970s, but an endurance racing presence wouldn't be out of place for the McLaren crew.
If Brown is willing to talk about the fact that he's interested, though, then that's a pretty damn good sign he's been actively considering his options. He spoke to the "right place, right time" mentality that helped the Formula E deal come together; announcing his interest in WEC could be the first step to letting the right people know what McLaren is after.