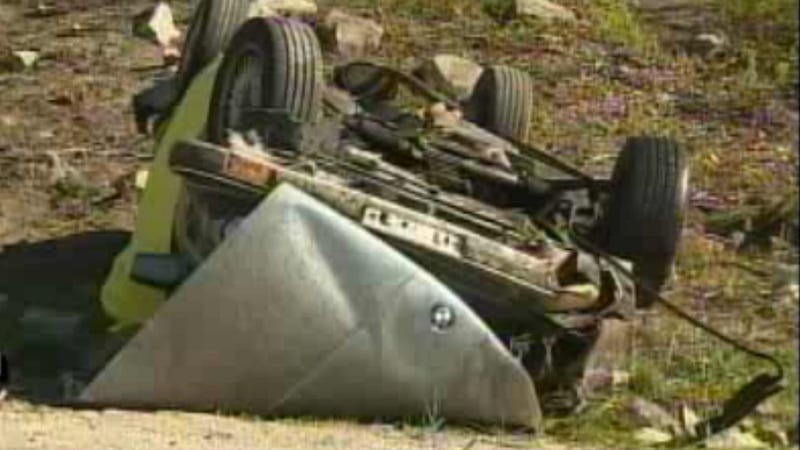 A driver was killed after he crashed his BMW following a police chase on a California highway, injuring two road crew workers and strewing buckets and jars full of marijuana across the road in the process.
According to TV station KCRA, California Highway Patrol officers chased the man for about 20 minutes on Interstate 80 on Monday afternoon with speeds hitting 100 mph.
The 40-year-old driver of the E30 then lost control of the car, sending it airborne and into two members of a California Conservation Corps work crew. The driver was killed, and the two road crew members were hospitalized, one of whom had head injuries.
As the car overturned "a lot of pot" fell out of it, which the TV station says may have been the reason police were chasing the car in the first place.
We already know E30s are good for amateur racing and generalized hoonage, but now it turns out they're being used as drug mule cars too.
Photo credit KCRA
Hat tip to Clay!