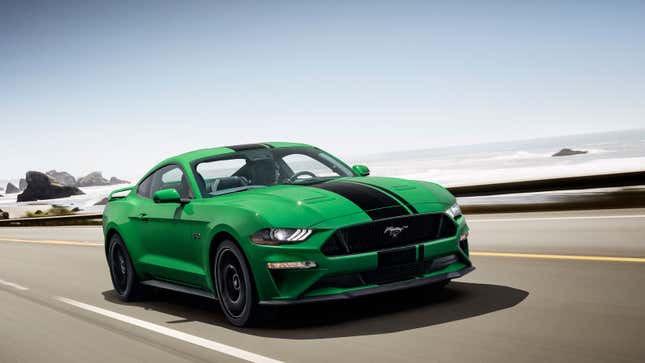 When it comes to Ford Mustang recalls, it would appear that it never rains but pours. Shortly after recalling the electric Mustang Mach-E over battery circuit issues, the blue oval has been forced to announce similar measures for the gas-powered Mustang thanks to some faulty sensors.

This NYC Garage Takes Vanlife To The Next Level | Jalopnik Visits
The recall announcement went out to vehicle owners yesterday (June 13) and covers models produced between 2019 and 2020 that are fitted with a five-liter engine and manual transmission. In total, Ford says the recall affects 25,032 cars.
The recall is all to do with the powertrain control module (PCM), which was fitted to the Mustang between 2019 and 2020. The part was not fitted to subsequent model years.
The PCM is a device installed in a car to manage the engine, transmission and other systems based on information it receives from sensors around the car. The defective PCM installed in these Ford Mustangs was found to be broadcasting faulty signals to other components, causing them to malfunction.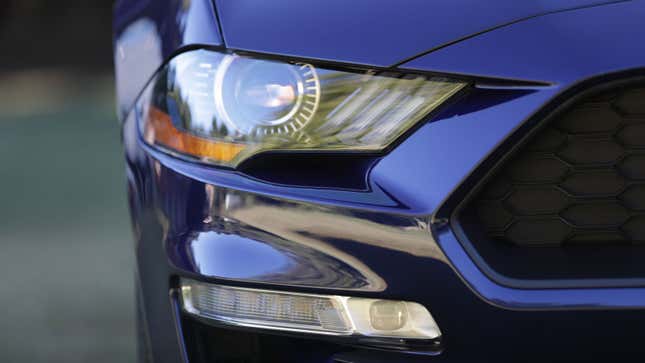 The issue has been uncovered in certain driving conditions, after a slip in the clutch or in extended periods of driving in reverse. In each instance, the PCM incorrectly interprets the signals from affected sensors and then broadcasts a faulty signal to the modules controlling the reverse camera, reverse lamps, and driver assist features.

This could then disable these functions, which the NHTSA warned "may increase the risk of a crash."
To fix the issue, Ford dealers will be able to update the software in the PCM, free of charge. Anyone that owns one of the 2019 to 2020 manual Mustangs should contact Ford to arrange the fix.
This recall is the latest issue to hit the gas-powered Mustang. Earlier this year, Ford recalled 330,000 Mustangs because of faulty wiring and a raft of 2018 models were recalled because of gear shift issues.