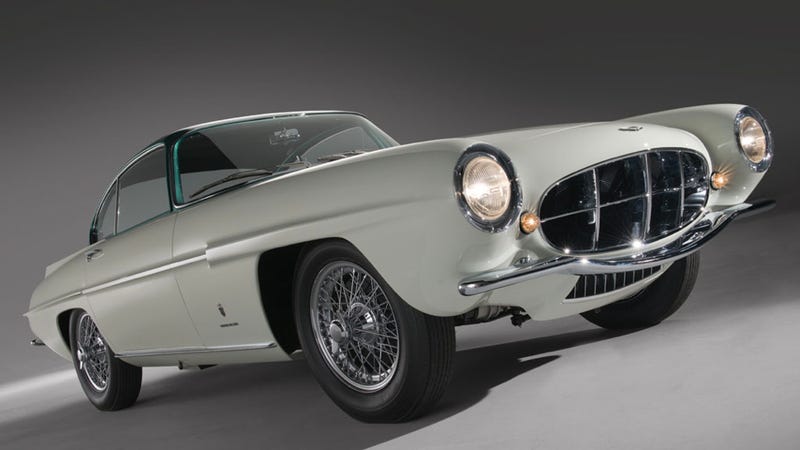 Welcome to Must Read, where we single out the best stories from around the automotive universe and beyond. Today we've got reports from Hemmings, The Kansas City Star, Business Insider, and The Wall Street Journal.
The odds are you're still wealthy now if you were friends with David Brown and able to buy an Aston Martin, even at cost, at some point in your life. Nevertheless, hearing that a car you've lost track of is now selling for $1.5 to $2.0 million must be slight cunt punt.
The car was first purchased for $15,000 by Richard Cowell, an oil heir and member of the U.S. water skiing team who was friends with David Brown, then-owner of Aston Martin Lagonda Ltd. In 1958, Mr. Cowell gave the coupe to his bride, Gail Whitney, a New York society debutante and member of the Vanderbilt clan.


Reached at his Palm Beach, Fla., home on Monday, Mr. Cowell, now 85 years old, said he long ago sold the car and had lost track of it. "My God, that's amazing. In the lobby of Sotheby's…I often wondered what happened to it."


It is expected to sell for between $1.5 million and $2 million.
The prospect of a la carte bombing sounds terrible, but there's a decent argument for using it in Syria from the Israeli perspective.
One-off strikes are among the most viable ways to intervene in Syria, with the U.S. and allies wary of getting too deeply involved. They may also serve as a way to rein in Assad without deposing him and risking the chaos that follows.
Local autoworkers from the Ford plant in Kansas City help a 29-year-old woman with a genetic disease that makes her bones like glass by building her a ramp for her electric wheelchair.
Because of the condition, Ridge, of rural Cass County, is tiny, too — her body, her flute-like voice. At 43 pounds, she is an adult woman using infant-size arms and hands to maneuver the joystick on her electric wheelchair.

"She had 76 bones broken just from being born," says her mother, Maggie Ridge, 52
Kurt Ernst takes another look at at a great American race car driver.
Race car drivers in the United States rarely enjoy the same name recognition as other professional athletes. While most Americans know the names Derek Jeter or Tony Romo, there's far less familiarity with names like Ryan Hunter-Reay or Brad Keselowski. The biggest exception to this rule is a man whose name has become permanently associated with both racing and speed in American culture: Mario Andretti.