On Wednesday, police in Washington chased down a Honda Accord after they clocked it doing 112 mph on the freeway. The owner later crashed the car and fled on foot, only to return to his sedan to save his partner in crime: a pet monkey.

The Burien Police Department in Washington recounted this bizarre tale on their Facebook page. Apparently, an officer saw a newer Honda Accord speeding, and hit it with his radar gun.
After seeing the number "112" pop up on his device, the cop threw his cruiser into gear and dropped the hammer. Shortly thereafter, the police department says, the Accord driver lost control and struck a big rock in someone's yard.
The police say witnesses claim the man "jumped from his car and began to run away, before returning to his car to retrieve something…his pet monkey!"

G/O Media may get a commission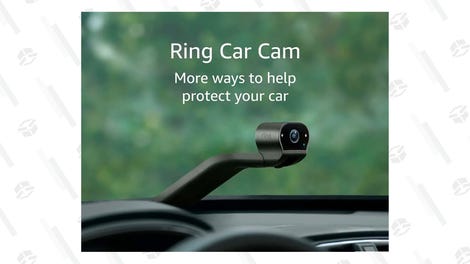 Good on the man for not leaving his banana-eating comrade to take the heat. "Leave No Monkey Behind," as people say. I think.
Police later found the speed demon and his primate friend, and placed them both into custody for leaving the accident scene. Just look at that poor monkey in the topshot above; what did he do to deserve this treatment?
Luckily, officers decided not to cuff the common marmoset, and later let him free. The police wrote on their page:
Once we determined the monkey was not the driver, we released him to a family member since he was only engaged in monkey business.
Monkey business. Good pun, Burien PD.
h/t: Komo News