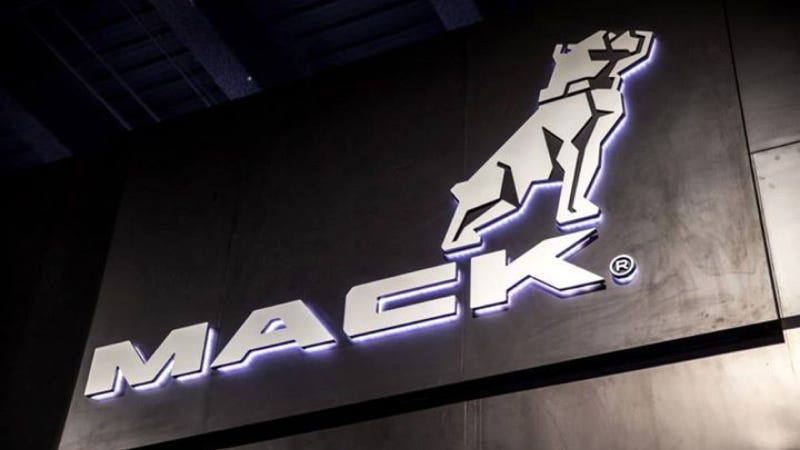 Truck Yeah
The trucks are good!
Mack Trucks has dropped the rolly-polly pup and classic swept-letter text in their logo, recasting the bulldog as a mean, angular, robo-dog and ditching the whimsical cursive lettering altogether.
In response to why Mack decided their image needed a facelift, they just cut a few pages out their PR thesaurus. In the words of a Mack Trucks President Stephen Roy; "We believe the refresh of our brand embodies what we've stood for in the past and continue to stand for today."
Fleet Maintenance Magazine editor David Kolman wrote that the re-brand is part of Mack's initiative to get a stronger foothold in the "highway market" of long-distance haulers. Mack is big in short-range commercial work trucks, but wants to start selling more semi-cabs for long trips.
Mack got the "bulldog" moniker from British soldiers in World War I, who called their Mack trucks "bulldog macks." Mack says it was because of the truck's "tenacity," I speculate it had more to do with the shape of the nose.
Regardless, the bulldog became Mack's corporate symbol in 1922, their AB chain drive (CD) and dual reduction (DR) carrier drive trucks being the first to bear the image. The original plate depicted the pooch eating a book called "Hauling Costs."
In 1932 a Mack chief engineer named Alfred Fellows Masury carved the first bulldog hood ornament out of a bar of soap while hospitalized for surgery. The image was patented that year and affixed to the hoods of trucks a year later.
The dog evolved into the then-contemporary rounded look that we recognize today around 1960, and is now the chiseled body-building bulldog you see at the top of this piece.
Is this a good move for Mack, or do you miss the old hound already?
Images: Mack Trucks