Good Morning! Welcome to The Morning Shift, your roundup of the auto news you crave, all in one place every weekday morning. Here are the important stories you need to know.
1st Gear: Pot Meet Kettle
Volkswagen's Dieselgate crisis is an international one. The troubled automaker faces recalls, investigations and lawsuits in multiple markets. Now, in a somewhat hilarious turn of events, China's top quality watchdog (it has one?) told Reuters they are concerned over VW's emissions cheating.
You know, because they take the control of air pollution so seriously over there.
China's quality watchdog said today it was "highly concerned" about manipulated software in Volkswagen Group's diesel cars designed to trick emissions tests and would take appropriate follow-up measures.

The General Administration of Quality Supervision, Inspection and Quarantine (AQSIQ) did not specify what action it would take beyond demanding that the problem be addressed as soon as possible. In a separate statement, the environment ministry also said it would launch an investigation into VW vehicles, without giving details.
G/O Media may get a commission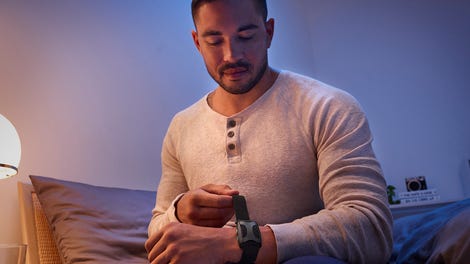 Say it with me now:
2nd Gear: Who Benefits Most From VW's Decline?
As VW sales slump without TDI models being available and with buyers wary of the brand, which automaker benefits most from Dieselgate? That's something Automotive News looked at recently. Ford, Honda, Toyota, BMW and Mazda are the top alternatives, in that order.
Full-line brands including Ford, Toyota and Honda are the most frequently cross-shopped against VW, according to data from Edmunds.com and TrueCar. But Volkswagen might have enough in its arsenal to keep some of those shoppers in the fold.
Then there's this:
Jessica Caldwell, a senior analyst at Edmunds.com, says VW diesel buyers are more loyal than the average VW owner, with some 51 percent of VW diesel owners buying another diesel at trade-in time, compared with a 39 percent loyalty rate for the VW brand overall.
But how loyal will the TDI crowd be after this?
3rd Gear: GM's Market Share Drops But Barra Says They're Good
From Automotive News: As it has been for the past decade, General Motors' U.S. market share is set to decline again this year. But CEO Mary Barra doesn't see that as a bad thing, as they're more focused on profits these days than market-share growth. They're also trying to be less of a maker of rental cars.
GM's share of more-profitable retail sales this year has grown faster than for any of the other six largest automakers, figures from the Automotive News Data Center show. GM has dialed way back on sales to rental-car operators, long its favorite sales-goosing trick. Transaction prices are up, while incentive spending has remained below that of key competitors.

In short, GM has been doing what people implored it to do for a few decades: Focus more on profits than market share.

"We're seizing the opportunity in a very strong market to really make a move on retail, because the quality of share is as important" as the quantity, Barra told Automotive News last week.

"It's not size for the sake of size," she said.
We'll see how it works out.
4th Gear: M-B The Best
Don't laugh at those coupe-like crossovers! They're selling like hotcakes right now, and they helped propel Mercedes-Benz to be the world's top luxury car brand for the third consecutive month in September. Via Bloomberg:
Deliveries at the Daimler AG luxury unit rose 16 percent to 188,400 cars last month, compared with 180,500 BMW-brand autos and 170,900 at Audi. A bevy of sport utility vehicles, including the new GLC and GLE and the GLA, have put the Mercedes brand on course to outsell Audi for the first time since 2010, said Tim Urquhart, a London-based analyst for IHS Automotive.

China has helped make the difference for Mercedes, which is locked in a three-way battle with BMW AG and Audi for No. 1 in the world's luxury-car market. Mercedes sales there soared 31 percent this year through September, thanks in large part to new models such as the small SUVs. That compares with a 2 percent gain for BMW and nearly level sales for Audi. A stock market rout and cooling economic growth have combined to leave Chinese customers wary of buying new cars.
GL-EVERYTHING!
5th Gear: Strategy Shift For UAW
The United Auto Workers membership didn't care for that contract agreement with Fiat Chrysler last time. The Detroit News reports on how UAW leaders will sell it differently this time:
The UAW ultimately will have to do things differently this time around to appease the 65 percent of members who voted against the first deal. And it's not just about improvements over the first deal, which many industry insiders felt was fair for both sides. UAW leaders must do a better job of communicating to members, clearly detail the highlights of the contract and persuade members this is the best deal possible — all failures the first time around.

"The embarrassing missteps with the initial contract undermined the union leadership's credibility with both management and their rank and file," said Patrick Anderson, principal and CEO of Anderson Economic Group LLC, an analyst group in East Lansing. "It is likely that the union leadership's rhetoric about the initial agreement failed to match reality regarding the two-tier wage system, and this became a serious grievance among rank and file."
Reverse: The Suitcase Of Death
Neutral: Where Will Buyers Go Instead Of VW?
For their hot hatch needs, Ford, probably. For everything else, I'm shocked Subaru isn't on that list.
Contact the author at patrick@jalopnik.com.