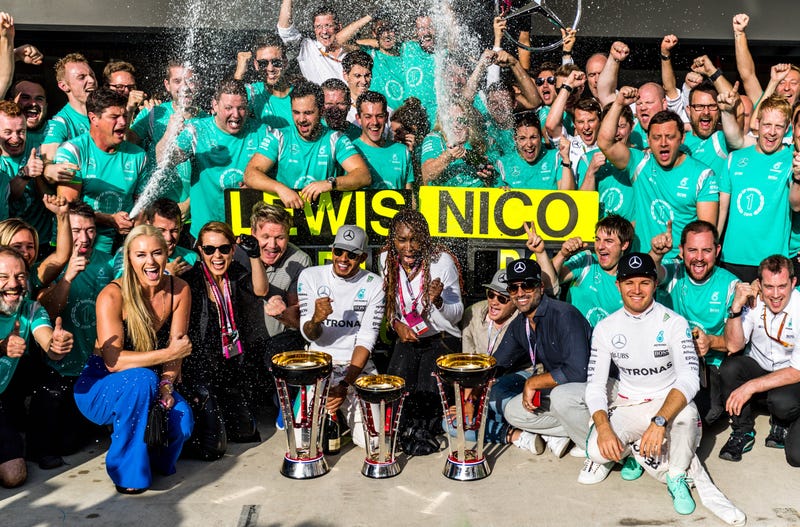 Lewis Hamilton wins off a pole position start, right ahead of teammate Nico Rosberg. Red Bull's Daniel Ricciardo comes in third place, and shoe-drinking happens anyway. Ferrari's Sebastian Vettel comes in fourth. Those are the things that happened at the U.S. Grand Prix.

None of this shocks us, but we had fun anyway. The best battle of the race finally happened on the last lap between McLaren's Fernando Alonso and Toro Rosso's Carlos Sainz. You could feel the mid-pack thirst emanating off of the track. It was wonderful.

This makes Lewis Hamilton's fourth race win at Circuit of the Americas; that's four out of five grands prix here. He's a total beast at this track. This is also his 50th career win.

Thanks for joining us for the first-ever race-time live-blog, and if you were here in person, thanks for swinging by our party and saying hi in person.
Regardless of how predictable it is on track, the United States Grand Prix is always a party.