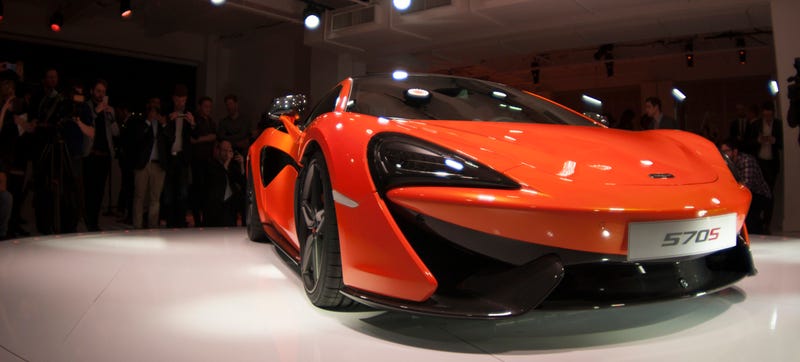 Maybe I'm still basking in the afterglow of driving a McLaren 650S, but I have a really good feeling about its little brother, the McLaren 570S. Sure, the "911 fighter" is a real tough segment, and at $180,000 it's ain't cheap. But I think McLaren really came correct with this one.

We have a mid-engine sports car with a 562 horsepower twin-turbo V8, loads of carbon fiber, a curb weight of less than 2,900 pounds, and the most luxury-oriented interior we've seen yet on a McLaren. Right off the bat it looks to be a strong competitor, as well as something different from the ubiquitous performance car brands everybody's used to.
If you still don't believe me, check out this video walkaround from the UK's Evo Magazine. It goes into quite a bit of detail about the car's performance, as well as all the little details that serve function over form but still manage to look pretty good.
Also, buttresses. I'm all about that hot buttress action.
Top photo credit Raphael Orlove