The upcoming Geneva Motor Show is going to be packed with new electric vehicles, and among them will be this: A Kia electric concept car, whose face the brand just teased on its media site. It looks fantastic, but also mean.

Styled at Kia's European design center in Frankfurt, Germany, the new Kia—set to be unveiled on March 5 at the Geneva Motor Show—includes an awesome front-end LED lighting treatment whose outline mimics that of Kia's versatile "Tiger Nose" grille. The shape kind of looks like an old telephone, and the thin LED slivers on either end make the car look rather unhappy. Or indifferent, at best. Then again, the teaser photo is dark, so who knows, maybe there's a smiley face under those lights to brighten the mood a bit. I doubt it, though.
The fenders at both the front and rear appear to bulge out aggressively, and the hood's got a jagged outline that looks to cut in and get narrower as it approaches the cowl. With two sharp creases that run its length and continue on to the front end, that hood looks like it means business, as do the outer bits of that lower front fascia. Even the Kia font looks like it probably tried to knock a few holes into the toner on its way out of the printer.
On the less aggressive front, you'll noticed that, fastened to the A-pillars are two tiny rods that kind of look like E.T.'s finger. Those are probably cameras taking the place of side mirrors, if I had to guess.
As for performance, there's not much info out now, but Vice President of Design for Kia Motors Europe, Gregory Guillaume, implies in the press release that this thing will be fast, have a lot of range, and handle well, saying:
"We imagined designing an all-electric car that not only answered consumer concerns around range, performance, recharging networks and driving dynamism, but one that also gave you goose bumps when you looked at it, and made the hairs on the back of your neck stand up when you drove it."

G/O Media may get a commission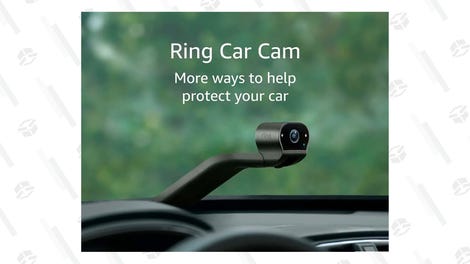 This is just a teaser, so we'll make a final judgement when we get a look at the full thing next month, but based on what I see here, this Kia EV looks pretty upset (aside from the E.T. fingers, which are kind of cute), but also quite good.