Its name means "friend" in Japanese. It's barely larger than a Mazda Miata. It's the adorable electric ute prototype that 13 design students have imagined as the car of the future. Hell yes, it's the Honda Tomo EV, and it's the vehicle I want to see taking over garages across the world.
The Tomo concept will be debuting at the Geneva Motor Show alongside its stylish and retro Urban EV concept.
Tomo has a pretty unconventional story for a car, though. It's actually the thesis project of students at the Istituto Europeo di Design who are mastering in Transportation Design. Honda asked them to design "what they think should be the ideal means of transport for young people in the next six years."
After month of research and planning, those students developed Tomo. Their vision for the future is definitely electric, but it's also pretty compact—something that automakers have been moving away from as they aim to develop electric cars that will suit every lifestyle.
G/O Media may get a commission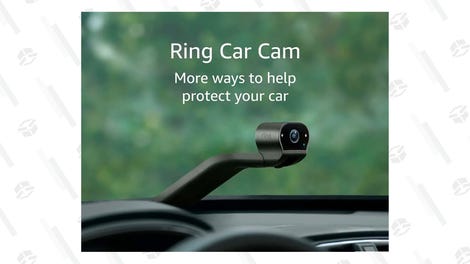 Tomo is 13.1 feet long, 6.2 feet wide and 5.1 feet tall, making it only a little longer than the 12.8 foot long Miata—very fitting for a vehicle that IED describes as "halfway between a smart device and a mobility tool."
The round headlights and grill are pretty reminiscent of Honda's Urban EV and its Sports EV, giving the brand a distinct look in its electric line. But Tomo is totally new in back. Instead of going for a sedan or a hatchback style, the Tomo is a ute, with a little tiny truck bed that transforms this city car into a vehicle you could use for more rural adventures.

It's just a prototype for now, a way for students to hone their design skills and showcase what they believe to be the car of the future. But the ute is so great that it's hard not to fall head-over-heels for it. Here's hoping that Honda decides to start producing Tomo (and, hell, that more EV makers start capitalizing on the ute concept, too).