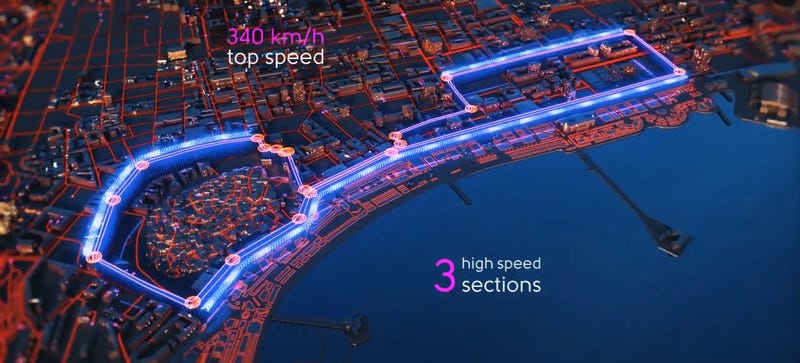 Formula 1's next dictato-track will be right in the middle of the capitol of Azerbaijan, the petrostate autocracy where that one Bond film with the chainsaw took place. Not only will it feature suppression of the media, it is expected to have cars racing at over 200 mph on city streets.
The Baku track looks like it should be pretty boring, and will have a kind-of conflict with the 24 Hours of Le Mans, but it should be the fastest street circuit on the F1 calendar, as this track preview done by the Baku race organizers illustrates.
They expect top speeds in excess of 340 km/h, or 211 mph. How that's going to work within feet of the track's walls I do not know.