Just two months after Ford settled lawsuits with pro wrestler John Cena and a dealership that resold his 2017 Ford GT over breaking the company's rule that original buyers couldn't resell for two years, the car for sale once again. It'll be auctioned off in Monterey, California this weekend, through the same dealer Ford sued over it.

That dealer, New Autos Inc. in Chico, California, has a good reason for selling it again, too: The dealer's president, Bernie Knaus, said the 78-year-old California farmer the dealer sold the car to wanted one last great supercar—an American one, at that—and can no longer get in and out of the car well about a year after buying it, so he wants it to go to someone who can drive it more.
Knaus' anecdotes of the GT's owner sounded almost like a movie character who couldn't be real, giving back to communities and the people he meets in ways that can make even a person who's never met him struggle not to cry. He's also the epitome of a Ford person, from the way Knaus described him, since he has a "whole boatload of F-Series pickup trucks running his farm, and has from day one," along with a 2005 Ford GT.
"This is a guy who could afford a Pagani," Knaus said, adding that the farmer applied for the new GT but was denied by Ford. Jalopnik has reached out to Ford to confirm this and will update it if we hear back, but the company likely won't comment on customer matters either way. "He could afford a Bugatti. Any car that's for sale today is within his reach. The [Ferrari] 250 GTO that's going to break records at the auctions this week, he could afford that car.

G/O Media may get a commission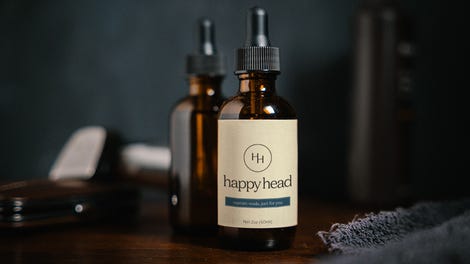 "Yet here's the person who, taking delivery of the Ford GT, when he sees it for the first time, he didn't want to get in it because he was wearing blue jeans and he had dirty work boots. He's like, 'Oh no, it's too beautiful, I can't get it dirty. I just love that it's here.' He was just so excited to see it. But he didn't even get in it the first day."
But nearly a year after buying the car, he's having trouble getting in and out due to back issues, and wants the car to be in the hands of someone who can drive it rather than letting it sit in his garage.
Knaus said the farmer didn't want Knaus giving out his name because he's "a private guy," but that he came to Knaus recently for advice on selling it. They decided to auction it at Monterey Car Week, and it'll go across the block with the Russo and Steele auction house Saturday with 625 miles on the odometer—after Knaus said the farmer bought it with 30 miles on the clock. The last GT that went to auction sold for nearly $1.7 million, and is part of an ongoing lawsuit by Ford against Mecum Auctions.
"He says, 'Bernie, I don't need to sell the car. But it's getting to the point where I can't get in the car, and it's too difficult to drive,'" Knaus told Jalopnik over the phone. "He has some back issues, [but] he got the dream of owning it.
"This was going to be his last great car for himself, and he wanted it to be an American car. That was critical. And not only an American car, but he wanted it to be a Ford."
But Ford tried to get the car back when it heard about Cena's resale. The 647-horsepower, $450,000 GT that crossed through New Autos Inc. to its 78-year-old owner came with an application process, and a special agreement for the first people chosen to buy the car. That agreement said original owners had to keep the car for two years before reselling, and this car's original owner, Cena, sold long before then.
(Ford announced recently that it would open the application process again, expanding the number of people chosen to own a current-generation GT from 500 to 1,000.)
The car and its quick resale then graced headlines for around eight months, as Ford sued Cena and New Autos Inc. over the transactions. Ford wanted the car back, New Autos Inc. said it sold the car before Ford came after it, the lawsuits went on for about eight months, and both were eventually settled in June. Both cases were "dismissed with prejudice," which means, in legal speak, that "the plaintiff can't bring this same case back to court."

But the one big piece of information that never made it public was its newest owner, and that's because the owner wanted it that way. Even as he's preparing to sell it again, Knaus told Jalopnik the important thing was that a person who deserved the car got to enjoy it while he could—and that the lawsuit settlement allows this GT to be sold without any strings attached, he said.
"I don't feel bad about getting him a car on the secondary market, because by doing that, I felt like we righted a wrong," Knaus said. "We got that car in the right hands for the man who deserved it, and he even had to pay a premium for that.
"In the end, I think the right thing happened by having a settlement agreement which has this car completely unencumbered. It's back to where it should have been in the first place. All Ford GTs should be unencumbered, not just this car."
Thus, the Ford GT that started with Cena and wound up at a dealership on the West Coast, with a couple of lawsuits in between, is back up for sale again. Its owner got to enjoy it, and Knaus said he's happy the owner is "a person who thinks cars should be driven" and wants it go to to someone who can drive it, regardless of the fact that he could, financially, hold onto it.

"He's a guy who thinks, 'Hey, this car should be driven. It shouldn't be sitting there. That's not what it was built for,'" Knaus said.
Knaus is also happy that someone else will get to enjoy the car, he told Jalopnik, without having to worry about legal involvement over the sale.
"It's really important for us, because it was a long-fought battle to make sure that this car is unencumbered by any past, present or future lawsuits from Ford," Knaus said. "We had to go through heck to get there."
Update: Tuesday, Aug. 21, 2017, 9:40 a.m. ET: A Ford representative responded to Jalopnik, saying the company cannot discuss individual customer matters. (This update originally said "March 21," probably because August is hot and we're thinking of nicer weather. We regret the error.)