Almost immediately after John Cena settled his lawsuit with Ford over the sale of his Ford GT supercar, Ford and the dealer that came into possession of Cena's former car have settled as well.
Ford sued the dealer in November in a rushed attempt to try to prevent another resale, but the dealer claimed during litigation that the lawsuit was too late, as someone else had already bought the car.
Court records show that the case against Cena was officially closed on June 20 and the one against the place that eventually bought his car, Chico, California dealership New Autos Inc., was closed on June 21. Both cases centered around Ford's customer agreement that handpicked buyers aren't allowed to resell the limited-run Le Mans-style supercar for the first 24 months of ownership, and court dates were set for next year.
In both cases, a generic settlement statement was filed in court with no details on the settlement itself—only that the case was "dismissed with prejudice and without costs or attorney's fees to any party." "Dismissed with prejudice" is legal jargon for "the plaintiff can't bring this same case back to court."
G/O Media may get a commission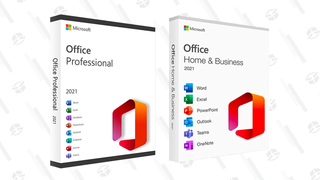 89% off
Microsoft Office Professional 2021 Lifetime License
Details on Cena's settlement were announced by his law firm, which said the settlement was for an undisclosed amount of money that Ford will donate to charity. There don't appear to be any published details on the case with New Autos Inc., but Jalopnik has asked Ford, the dealer and the legal representatives for both parties what those details are. We'll update the story if we hear back.
New Autos Inc. came into possession of all 647 horsepower of Cena's $460,000 Ford GT late last year, after he was in the 7 percent of the 7,000 applicants that got one of the cars when Ford revived the GT for the 2017 model year.
Whether they're worth $5,000 or $500,000, a quick resale isn't a big deal with most cars. It sure isn't worthy of news coverage. But the GT is different, in that this generation came with a big, signed stipulation—those chosen to buy the car wouldn't be allowed to resell it for two years to prevent a "loss of brand value," as Ford claimed in its suit against Cena. Ford learned Cena had sold the car on Oct. 20, 2017, less than a month after he got it on Sept. 23 of that year.
The agreement has made quite a few headlines, like the lawsuits involving Cena and New Autos Inc., as well as a mystery $1.6-million Ford GT sale at Mecum Auctions that no one was able to get a real explanation for.
Cena and New Autos Inc. were sued by Ford within eight days of each other, with New Autos Inc. getting the hammer first in an attempt by Ford to keep the company from reselling the car again. New Autos Inc. claimed in response to the lawsuit that the car was resold weeks before it heard from Ford, and therefore the dealer would not take the car back from the buyer.
One of the main claims in Ford's lawsuit was that New Autos Inc. knew about the agreement Cena signed with Ford to not resell the car, and the dealer denied that claim in its response to Ford's original complaint.
Jalopnik was not able to identify the person who might have purchased the car, although a title was issued for it in California on Feb. 20 of this year, months after New Autos Inc. claimed to have resold it. But there have been no further lawsuits by Ford in U.S. District Courts regarding any of its GTs since the Cena and New Autos Inc. filings, meaning the person who purchased it from New Autos Inc. hasn't been sought after at the federal level.
In any case, Ford is out of the federal courts in regards to the GT—for now.