JetBlue has painted an Airbus A320 in a special paint scheme that is dedicated to those who have served in the U.S. Armed Forces. Named "Vets In Blue" the 5 year-old A320, registered N775JB features a symbolic yellow ribbon on its tail, and "jetBlue salutes our veterans" on the aft fuselage.
The first photo leaked online was posted to Twitter on Sunday morning by Jason Rabinowitz, who lives near JFK Airport. At the time, jetBlue had not acknowledged the plane's existence publicly via Twitter or a press release, but they replied to Jason saying "It's definitely one to be proud of."
Image courtesy jetBlue
On Monday morning, jetBlue issued a release about the plane, along with some new images. The airline has a long history of honoring and working with veterans, via their Vets In Blue program. In 2013 they hired over 100 vets, adding to the total of over 1,000 vets employed at jetBlue. At the dedication ceremony, jetBlue's CEO, Dave Barger said:
"'Vets in Blue' is JetBlue's unique way to salute veterans both at our airline and in our local communities. It is our duty to honor the brave men and women who put their lives on the line to protect our freedoms. Our 'Vets in Blue' livery and program is a small symbol of our appreciation and support for our military service members."
G/O Media may get a commission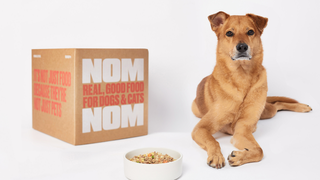 Image courtesy of jetBlue
JetBlue has also invited nearly 120 veterans to be the first people to travel on "Vets In Blue." On a specially chartered flight, they'll be flown from JFK to Reagan Airport in Washington, D.C. While there, they will be honored with a special lunch, then visit war several memorials, along with the Capitol Building.